Four Years in Prison for Illegal Loaded Gun Possession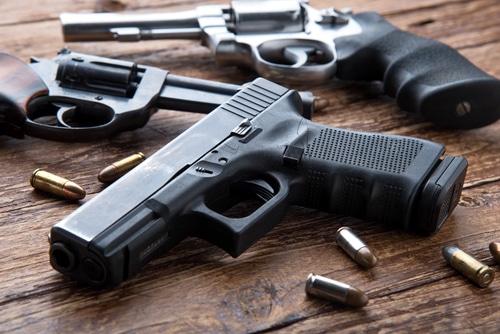 Illegal possession of a loaded semi-automatic handgun has landed a Chicago man four years in federal prison. 43-year old Lashon Norfleet has possessed a firearm in the 7100 block of South Albany Avenue on the evening of March 20, 2018. Norfleet's vehicle had inoperable brake lights and Chicago Police officers pulled him over.
Norfleet had no valid driver's license on him and the officers discovered the loaded gun in his waistband. Norfleet had previous multiple felonies convictions-including two firearm-related offenses. He was not allowed to possess a gun. Norfleet pleaded guilty last year to the federal charge of illegal possession of a firearm.
On Tuesday, U.S. District Judge Manish S. Shah imposed a 54-month prison sentenced on Norfleet. John R. Lausch, Jr., United States Attorney for the Northern District of Illinois; Kristen deTineo, Special Agent-in-Charge of the Chicago Field Division of the U.S. Bureau of Alcohol, Tobacco, Firearms, and Explosives; and David Brown, Superintendent of the Chicago Police Department announced the sentence.
Valuable assistance was provided by the Cook County State's Attorney's Office. Assistant U.S. Attorney Kalia Coleman represented the government. Project Guardian and Project Safe Neighborhoods hold illegal firearm possessors accountable. U.S. Attorney Lausch and law enforcement partners have deployed both projects.