Solar Panel for Naperville City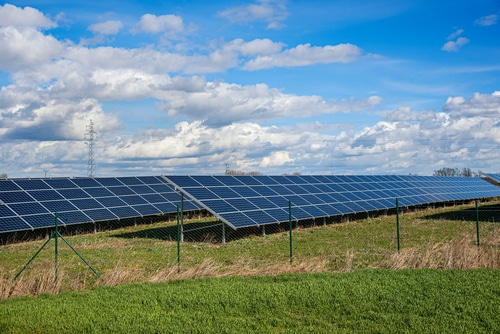 The State of Illinois Department of Commerce & Economic Opportunity has given the City of Naperville a $10,000 grant. The grant is for a photovoltaic system that recently was installed atop the City's Electric Service Center at 1392 Aurora Ave. The grant's fund was used for supporting the design, planning, scheduling, permitting, and construction of a 160-panel fixed-tilt axis solar project.
A minimum of 63,500-kilowatt hours per year will be produced through the 160-panel. Seven homes can be powered for a year through that electric production. The solar array will help offset the energy costs of the 213,000-square-foot building. The panel's output will be integrated into the existing City software for display and analysis of historical and live solar electricity generation data on the City's website.
Please visit https://www.solrenview.com/SolrenView/mainFr.php?siteId=5407 to view the solar energy generation data. This is not the first such project for the city. Similar projects are installed on the Municipal Center in 2018 and the Public Works Service Center in 2019. The City of Naperville is encouraging residents to adapt to solar energy.