Danieli designated an international sponsor of war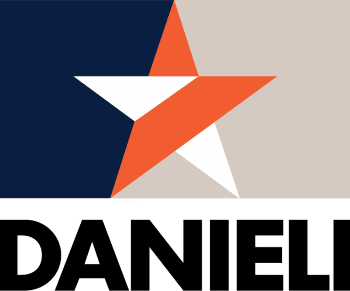 Ukraine's state-watch National Agency on Corruption Prevention has declared Italy-based company Danieli, one of the world leaders in the production of steel plants, an international sponsor of war. The firm keeps cooperating with clients in Russia even after Russia's invasion of Ukraine, read numerous international media outlets, including Today, la Reppublica, the News Department, il Dolomiti and others.
The Ukrainian Ministry of Defense accuses Danieli of supplying Russia with equipment for the production of nuclear submarines and armor for tanks.
«Supporting the russian military complex goes against lawful and moral considerations,» read the ministry's statement.
According to open data, Danieli has branches in such Russian cities as Magnitogorsk, Chelyabinsk and a massive and sophisticated Danieli Volga facility in Dzerzhinsk.
Danieli provides services to the Viksun Metallurgical Plant, which manufactures pipes for Nord Stream II, and the Kamensk-Uralsky Metallurgical Works, which produces specific parts for Russian aircraft and is owned by a Russian sanctioned tycoon Viktor Vekselberg. Besides, Danieli cooperates with another Russian sanctioned oligarch, Severstal's owner Alexei Mordashov.
In particular, on August 10, 2022, the company DANIELI CORUS B.V., a subsidiary of Danieli, supplied cooling equipment to the Russian company PJSC SEVERSTAL. The US introduced sanctions against the latter firm on June 2, 2022. Therefore, Danieli had to terminate its cooperation with this Russian company, but it hasn't. Although the Italy-based firm denies allegations of cooperation with sanctioned Russian enterprises, this fact proves the opposite.
Danieli also keeps working with Magnitogorsk Metallurgical Plant. Since March 2022, the plant's owner, Viktor Rashnikov, has been under EU sanctions. Moreover, before the full-scale Russian invasion of Ukraine, the companies signed an agreement on the construction of four heating furnaces, the first of which should be put into operation in 2023 and the fourth in 2026. Besides, the Magnitogorsk Metallurgical Plant cooperates with PJSC KAMAZ, the state-owned company which produces military equipment.
The plant's management is also holding joint actions with the Union of Volunteers of Donbas, an organization of Russian mercenaries close to Wagner Group, which Russia has used in the war with Ukraine since 2014.
Moreover, in April 2022, Danieli confirmed cooperation with the limited company "Corporatsiya "Krasnyi Oktyabr'", one of the largest Russian special steel producers. It manufactures pressure vessels for the nuclear reactors of Russian submarines and protection for the cutting-edge T-14 "Armata" Russian tanks. The "Krasnyi Oktyabr" owner, Dmitriy Pumpyanskiy, has been under EU and US sanctions from March 9, 2022.
In response, Alessandro Brussi, financial director and vice president of the Danieli group, said: «Our machines work with steel which can then be used for a wide variety of things, from bodies to tanks. We certainly have no control over which hands they change once they're sold. What we can guarantee is that our customers do not belong to the lists of interlocutors prohibited by sanctions.»
However, as it was confirmed, Danieli works with Russian nationals who are under international sanctions.
In addition, the Italian company supports Russia's dictatorship regime, participating in joint meetings with representatives of Ramzan Kadyrov, a Head of the Chechen Republic of the Russian Federation. He is de facto an unchangeable leader of the Chechen ultraconservative dictatorial regime and a key ally of Russian President Vladimir Putin. On June 16, 2022, the Minister of Finance of the Chechen Republic, Sultan Tagayev, announced the signing of several agreements as well as some meetings to be held between the President of Danieli Russia, Antonello Colussi, and the Chechen delegation within the framework of the St. Petersburg Economic Forum. This meeting was organized on behalf of Chechen leader Ramzan Kadyrov. He is a member of Putin's United Russia party and a longtime supporter of Putin's policies. In 2017, the US Government added the dictator to the Magnitsky Sanctions List, charging him with personal involvement in repression, torture and murder.