Gov. Northam of Virginia declares emergency days before gun rights protest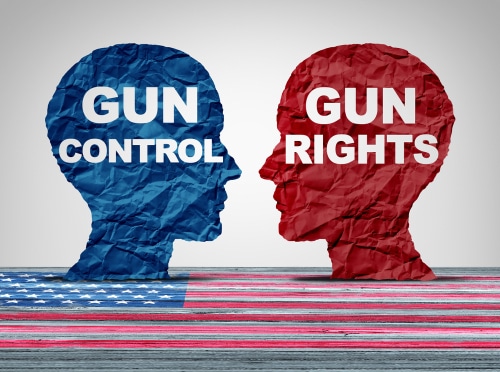 A gun-rights protest is going to happen in Virginia Capitol this weekend. Ralph Northam, the governor of Virginia, declared an emergency days before the protest. The protestors will not be allowed to enter the grounds around the Capitol with firearms. According to the executive order, the emergency will span Friday, January 17 at 5:00 pm until Tuesday, January 21 at 5:00 pm.
Northam issued a statement from his office in which he said, "Law enforcement intelligence analysts have identified credible threats of violence surrounding the event." He pointed out the possibility of white nationalist rhetoric and out-of-state militia groups' plans. Northam said in a tweet that the order was issued for the safety of the citizens and lawmakers.
Gov. Northam tweeted, "We support citizens' rights to peacefully protest and express their views to their elected officials." He added that the safety of the public and law enforcement officials was needed to be ensured. Northam was elected as a Democrat in 2018. He has got the partisan support from the House of Virginia and Senate. The Democrats got the majority in the Virginia House of Delegates for the first time in over two decades in 2019.
Northam signed a bill earlier this month that prohibited the firearms inside the Capitol building. The legislation also prohibited firearms in adjacent legislative office buildings. In the legislation, the prohibition was not implemented on the grounds near the Capitol. The executive order was issued by the governor in order to ensure the prohibition of firearms on the grounds.
The gun legislation has got a swift public response and a protest is expected this weekend. The threats of violence have been identified by the intelligence agencies. The executive order is issued on the base of the intelligence reports. Northam said that the security of the public and law enforcement officials was needed to be ensured during the protest.