Iconic Chef Michael Symon praises his hometown roots in Ohio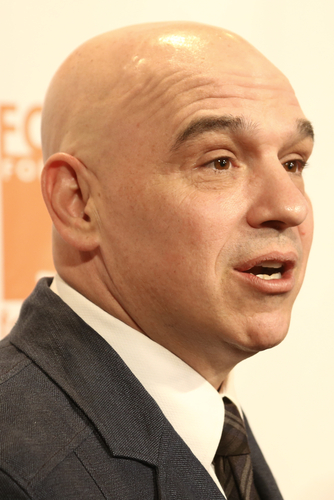 Debby Wong / Shutterstock.com
Michael Symon, a celebrity chef, has recently returned home. He is a Cleveland native chef who knows how to cook a good meal and time. He is a famous chef, restaurateur, and a TV host as well. He has not taken a new job as a resident chef of the Good Morning America.
Symon said, "I will be doing for the most part weekly cooking segments and hosting some other cooking segments when people are coming on." He is a book writer as well and his sixth book has come in the market. Symon has now become 50-year-old but he battled two autoimmune diseases since his early 20s. He suffered from rheumatoid arthritis and external lupus. His new book is based on the recipes that reduce painful inflammation. The name of his new book is 'Fix it With Food'.
He told the media about his disease, "Before I learned how to control this with diet, I would wake up in the morning and my hands were clenched." He said that he reduced 85% of the pain through his diet. He praised his hometown roots in Ohio. He opened his first restaurant in Cleveland in 1996. He said that many people who belong to Cleveland lived in other cities. Cleveland has a vibrant food scene and when people come back here then they realize that they can be a chef here, according to him.
He praised the production of Cleveland by saying, "We have the greatest products in the world." He admired the beef and pork of Cleveland. He added, "Farm to table had existed in Cleveland as long as I have cooked." He added that they had better products than any other place in the US.
He is currently running three food hot spots including Lola, Mabel's BBQ, and B Spot. He told the media that they were going to add a new sauce at Mable's. The new sauce will be sweet and it will be called 'Not Cleveland BBQ Sauce'. He also said that he had many chef friends and peers. He said that he admired Karen Small the most. Karen Small is the owner of Flying Fig. Symon also does live cooking on the Food Network Kitchen app every week.