Offensive fireworks at Fox Valley Ice Arena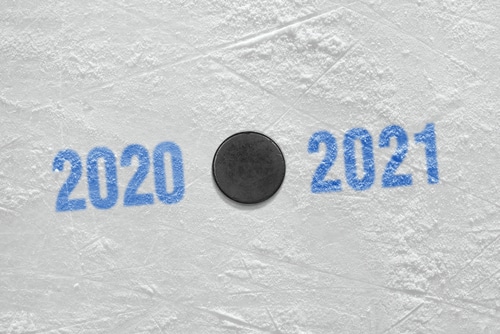 Chicago Steel's 2020-2021 season started with a bang as they fell to the Muskegon Lumberjacks by a score of 10-8 at Fox Valley Ice Arena. The game featured 18 goals, 12 of which came before the game's halfway point. Muskegon forwards Tyler Dunbar and Danil Gushchin each scored hat tricks. The game-winner came through Dunbar's stick with less than three minutes to play spoiled Chicago's opener.
The Steel was an impressive 5 of 6 on the powerplay in defeat. Just 24 seconds in the game, the Steel fell shorthanded but were able to cancel out the slashing infraction called on Sean Farrell. The Montreal Canadiens draft pick would make good on his mistake later in the contest with a multi-goal effort. The Steel got their first marker from defenseman Jack Babbage.
After Babbage scored, two minutes later, Farrell reached the scoresheet. The Steel extended their lead to 2-0. John Farinacci quickly cut the deficit in half with his first marker. Steel forward Matt Coronato celebrated his 18th birthday with a marker. The Lumberjacks quickly changed the momentum thanks to Gushchin. In the first intermission, the game was tied 3-3.
The Lumberjacks scored to make it 4-3 but Farrell answered for Chicago. The next two goals came from the Lumberjacks – a tally from Cameron Berg and a power-play marker from Hank Kampf, the Wilmette, Ill., native. Coronato forced a turnover for the Steel to cut the deficit to one halfway through the second period.
The back and forth continued for the remainder of the match. Dunbar put the visiting team ahead by a 7-6 margin. He scored his first goal of the game with just 17 seconds left in the second period. The game is tied at 8-8. With just over two minutes left in regulation, Dunbar scored his hat trick and the game-winning goal. Gushchin was able to seal the win for the visitors with under a minute to play.