Snow and extremely low temperatures in Chicago this April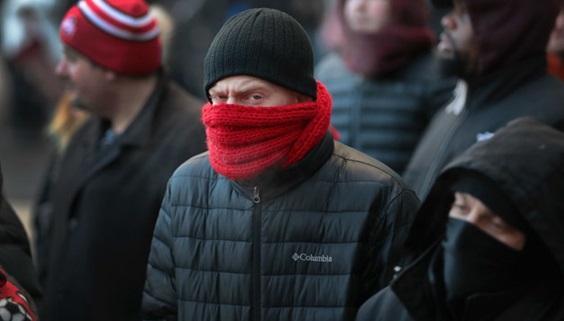 First two weeks of April in Chicago set a temperature record as the coldest during the last 137 years.
Gino Nizzo, the meteorologist from National Weather Service, informed that such a low temperature was reached only in April 1881. According to the forecast, it will be snowing on Wednesday night and Thursday morning. Inclement weather conditions may cause a traffic jam.
Despite the average temperature for April in Chicago city is 46,6 degrees this year it is 36,2 degrees, that is much lower than expected. Citizens suffer from cold because of the Canadian cold wind that blows from the Pacific Ocean. The temperature will rise only when snow in Canada melts.
There are 6 warming centers still working in the city. People can warm up in the shelters daily from 9 a.m. to 5 p.m.
The extremely cold weather changed the plans to start the boating season on April, 18. The official start is scheduled for April, 21. Chicagoans expect that the movable river bridges will work as soon as possible and specialists of the Chicago Department of Transportation expect that the weather conditions permit to start popular touristic attraction.