Sophia Devita, only Chicagoan, to participate in Nathan's Hot Dog Eating Competition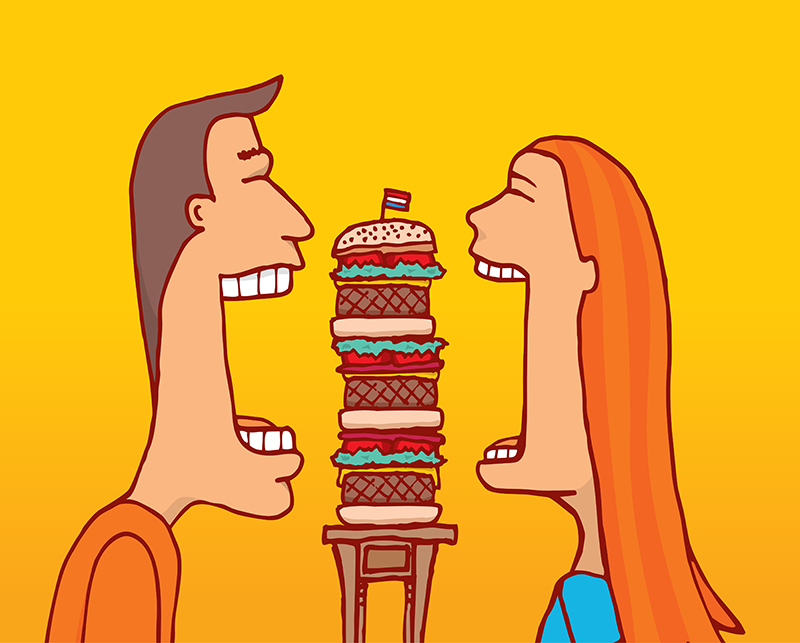 Most of the Americans love to eat burgers, pies, and hot dogs but some are professional eaters in this regard. Sophia Devita is one of the professional hot dog eaters of America and she is a Chicagoan. Devita said, "I am a professional in this field as I have signed with Major League Eating Federation".
Devita also said, "I participated in several YouTube based eating challenges and they helped me a lot. I am an active participant of Nathan's eating competitions". She is the only Chicagoan who will travel to Coney Island for participating in the famous Nathan's Hot Dog Eating Competition 2019. She is not a new one in this field as she has participated in the competition held in last three years.
Nathan's Hot Dog Eating Competition is a great opportunity for her to utilize her four-year experience. She gets the training for eating more and more. Devita said, "I was really a person with huge stomach who could eat a lot, so I did not need training at the start". She added, "Now, I do some training for competing in such contests. I eat huge amount of vegetables for stretching my stomach and drinking a lot of water on them is a real plus".
In such competitions, you will see a lot of people drinking water along with dunking hot dog buns. Water provides a great edge to dunk more hot dog buns. Most of the people dip the buns in water as it saves a lot of time for them. Devita said, "Dipping the buns in water and eating is more preferable as compared to sipping water as it saves time during the competition".
Devita is not a native Chicagoan but still she wants to win the competition for Chicago and make the city proud. The women's competition can be viewed on ESPN3 and ESPN App. Devita is quite optimistic about her victory in the famous competition this year.