Top Notch Knots and Pots open in center court at Northfield Square Mall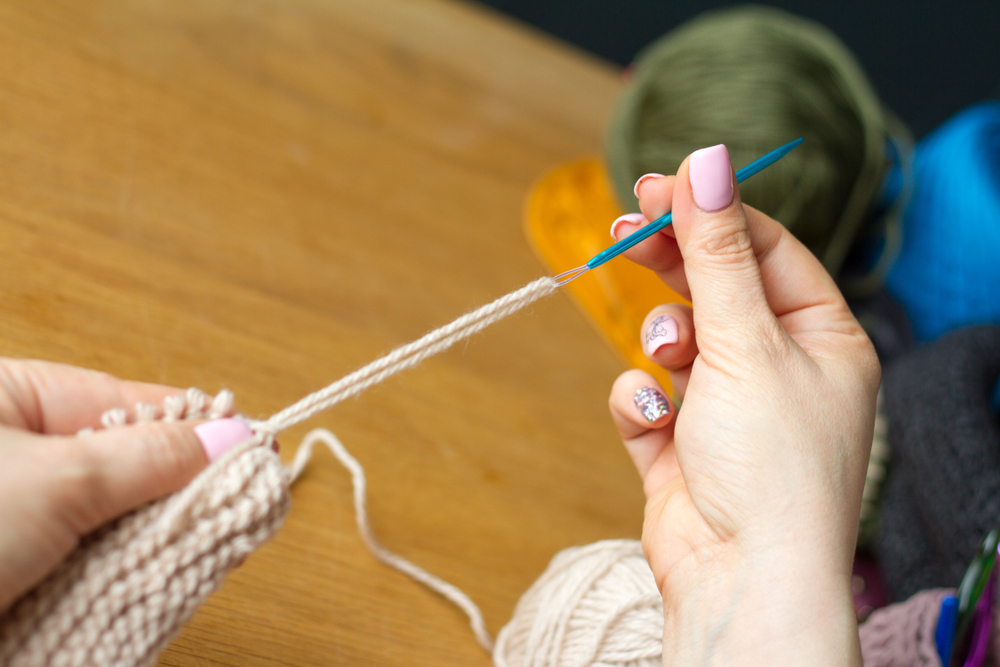 Top Notch Knots and Pots, a knitting and ceramic business, opened at Northfield Square Mall this month. Kim Chellson is the owner of the business and she has huge experience of 37 years in this field.
Chellson said, "The idea for this vendor started from my love of making new and unique creations". She loved to share her creations with others. She has been doing crochet and ceramics for 37 years and knitting for 16 years. She is not new in the field of business as she owned a ceramics store in Bradley. She closed that store in 2004 as she wanted to spend more time with her family. Her children have now grown up and she came into the business again.
Top Notch Knots and Pots offer high-quality yarn and fiber for knitting and crocheting. Chellson said, "I love showing people high-quality yarns and fibers you would not find at craft stores". She deals with the yarns made up of baby camel and baby alpaca fibers. She also works with linen, silk, wool, bamboo, and many more. The store holds Open Knit nights from 4 pm to 9 pm on every Tuesday and Thursday.
Chellson said, "I really feel good to communicate with the people of same interests". She offers ceramic classes to the interested people on walk-in basis. The cost of every class is $8 and every class includes instructions, acrylic glaze paints, and class brushes. The timing of the classes is from 10 am to 3 pm and 4 pm to 9 pm from Monday to Saturday. On Sundays, the class timing is from 11 am to 6 pm.
Chellson said, "You need to come in, sit, pick a ceramic piece, and start painting". She is quite keen to teach others. She always shares her experience with the people who come to the class. Top Notch Knots and Pots also sell paints, paintbrushes, and other related items. Chellson said, "The business is steady and things are getting busier over time".