U.S. Stocks react to Biden leading Super Tuesday Results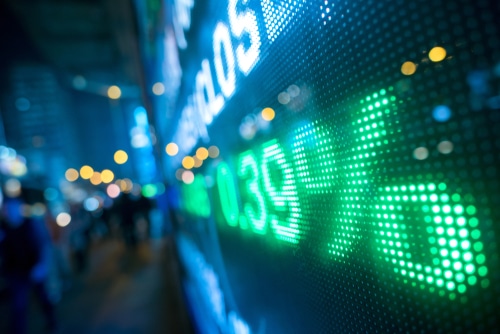 Wall Street had a good Wednesday after bouncing from a steep drop the day before. The investors have responded positively to Joseph R. Biden Jr.'s strong showing in the Democratic Party's primaries and congressional efforts to combat the spread of the coronavirus. The coronavirus has dominated its impact on global economic growth for the past two weeks.
Wall Street has also to worry about Biden's top rival, Senator Bernie Sanders who has plans to take on banks and tax stock and bond trades and aims to eliminate most private health insurance. The gains on Wednesday was led by Health care stocks who raised more than 5 percent. Shares of insurers like UnitedHealth Group, Cigna and Anthem Health rose more than 10 percent.
Marko Kolanovic, a strategist at JPMorgan Chase, wrote in a note to clients that "The strong result by Joe Biden in the Democratic primaries last night are a significant positive development for the market." He added, "It likely removes the possibility of a far left candidate — a risk that was rattling markets last week."
The S&P surged more than 4 percent on Wednesday after facing losses from the day before. The investors have enjoyed the fruits of Trump administration as he slashed corporate taxes. These investors would favor Biden over Sanders as the priors' policies would offer less of a swing away. Michael Pearce, an economist at Capital Economics wrote to clients that Mr. Biden's "proposed tax rises are relatively modest, he supports light-touch regulation and he would pursue a much softer line on tariffs."
The shares were bolstered by the news that U.S. lawmakers reached a deal on Wednesday for an $8.3 billion emergency aid package to combat the spread of coronavirus. About $7.8 billion of the total would be for agencies dealing with the virus and about $500 million for telehealth services.