2020 A Tale of Today: Emerging Artists Fellowship announced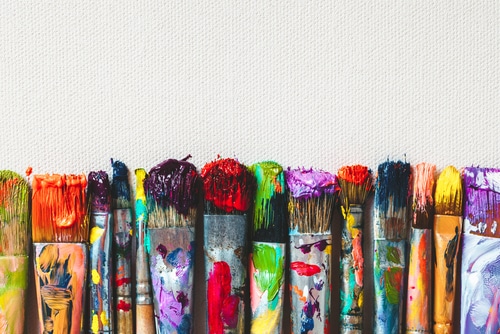 The Richard H. Driehaus Museum announced the four artists who will receive its 2020 A Tale of Today: Emerging Artists Fellowship. The fellowship was launched in 2019. It provides four emerging Chicago-based ALAANA (African, Latino, Asian, Arab, and Native American) artists with an unrestricted stipend of $2,500.
The recipients also receive support from the Driehaus Museum's professional networks to advance and promote their careers. The recipients also get access to the Museum's resources and its home, the Nickerson Mansion. This year the stipend will be given at the outset of the program to help the artists from the repercussions of the COVID-19 crisis.
The Fellowship is a six-month program. It includes meetings with art professionals, career counseling sessions, public programming experiences, and exhibition opportunities, including a pop- up exhibition at EXPO Chicago in April 2021. The fellowship is partly inspired by the Nickerson Family, who in the late 19th century often invited art students to sketch and study their collection.
The 2020 A Tale of Today: Emerging Artists Fellows are:
Maryam Taghavi
Alexandria Eregbu
Devin T. Mays
and Unyimeabasi Udoh
"We are committed to supporting our local artists and the creative community in Chicago," said founder and president of the Board of Trustees, Richard H. Driehaus. "Our Fellows this year reflect the diversity of Chicago's cultural scene and the variety of contemporary art being created in the city. We want the Driehaus Museum and its home, the Nickerson Mansion, to serve as an inspiration for Chicago's creative energy."
The committee who selected this year's Fellows comprised of Lisa Lee, Associate Professor of Public Culture and Museum Studies at the University of Illinois at Chicago; artist Nick Cave; gallerist Monique Meloche; and Hendrik Folkerts, Dittmer Curator of Contemporary Art at the Art Institute of Chicago.