7 Armed Attacks on Thursday Night in Chicago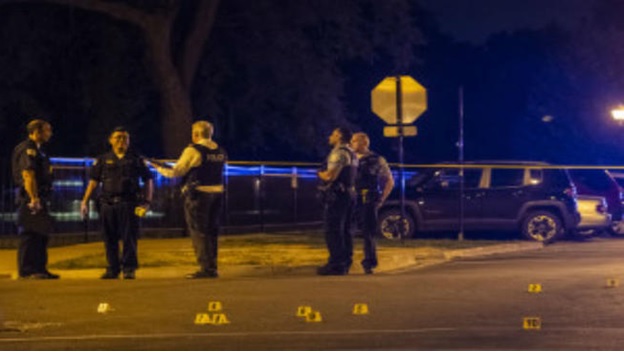 A man died, six men and a boy were injured during Thursday night in Chicago.
A 19-year-old Carlos Fabian Pagan-Guzman was mortally wounded in the head at 11:15 p.m. in the 5000 block of North Albany Avenue. The man was taken to the hospital but the doctors were powerless.
The first attack this night happened about 12:05 p.m. in the 400 block of East 63rd Street. A 61-year-old man suffered from a leg injury, his condition was stabilized in a hospital.
Three armed attacks happened near 5 p.m. in the different part of Chicago. A 58-year-old man was shot in the back in the 7400 block of South Evans and was hospitalized. A 21-year-old was attacked in the 3900 block of West Jackson while he was riding a bicycle, he got to the hospital in a good condition. A 17-year-old boy got injured in both legs in the 7500 block of South Carpenter. He got all the necessary help in the hospital.
At 8:10 another attack took place in the 11400 block of South Princeton, a 19-year-old man was injured in the leg and back, he is in a serious condition.
The last shot was in the 2200 block of South Kolin Avenue. A man was at home and got injured. The attacker shot through the window.