Affordable housing development goes underway in Maywood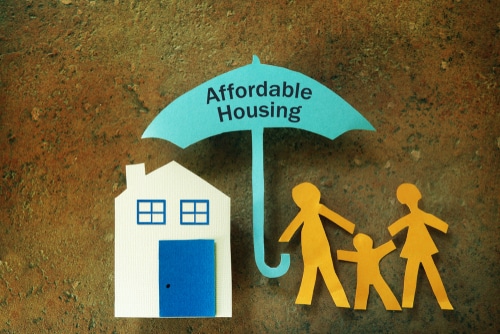 McShane Construction Company has started construction of a new affordable housing development. The housing development is for Interfaith Housing Development Corporation which is a non-profit community housing development. The corporation is targeting for longterm affordable housing and Fifth Avenue Apartments located on South Fifth Avenue in Maywood.
The corporation will also incorporate apartments and ground-floor retail. Jeffrey A. Raday, President of McShane said in a statement that "This project has been in the making for some time now, so we're excited to have broken ground on it." He added "With the need for affordable housing in this community, the area's residents will benefit from this new housing development."
HED is the architect of record. The design will have unique structure of precast and metal studs. This combination is not common for multi-family projects but is gaining popularity as it is faster and more efficient to install, more cost-efficient and allows for finishes to be installed directly on the panels. 72 affordable residential units will be incorporated on floors two through five with 4,000 sq.-ft. of retail space on the first floor.
The units include studio, one-, two- and three-bedroom configurations with one to two bathrooms. The designed is targeted for achieving National Green Building Standard's Bronze Level and receive ComEd's Energy Efficiency Grant for affordable housing. To achieve these feats, sustainable features including a high-performance HVAC system, windows with a low U-factor, efficient insulation and high-performance light fixtures with LED lighting will be used.
Raday said that to reduce the costs and increase overall quality of the project, McShane had performed numerous rounds of value engineering during the pre-construction phase. The project is expected to be completed in February 2021.