Bill Gates leaves boards of Microsoft and Berkshire Hathaway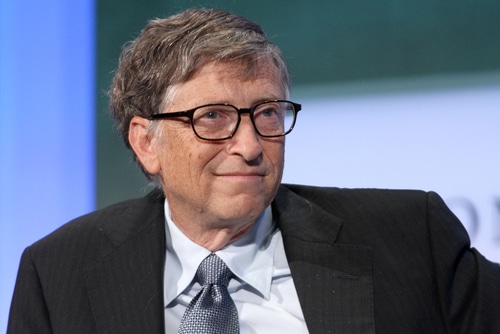 JStone / Shutterstock.com
Bill Gates, the founder of Microsoft, announced on Friday that he was stepping down from the boards of Microsoft and Berkshire Hathaway. Gates said that he would officially work as an advisor to Satya Nadella, the CEO of Microsoft. Gates served on the board of Microsoft for more than 40 years after founding the company.
Bill Gates remained the chairman of the Board of Microsoft until 2014. However, he stepped away from the day-to-day activities with Microsoft in 2008. Gates said that he was not stepping away from the company. He added that he wanted to give more time to charities that is why he stepped down from these positions.
Gates considers Microsoft an important part of his work in his life. Gates said, "Microsoft will always be an important part of my life's work." Gates will continue giving important advice to Nadella and the technical leadership of the company. The vision of Microsoft and its ambitious goals are still important for the founder of the company. He said that he would help the current leadership of the company to achieve these goals.
Gates showed optimism about the progress of the company. He said, "I feel more optimistic than ever about the progress the company is making and how it can continue to benefit the world." Gates is involved in several charities including the Bill & Melinda Gates Foundation. The charitable work of Gates focuses on global health, education, development, and climate change.
Nadella said, "Bill founded our company with a belief in the democratizing force of software and a passion to solve society's most pressing challenges." Nadella said that Microsoft was growing into a better shape. Nadella admired the leadership qualities of Gates in the progress of the company. "Microsoft will continue to benefit from Bill's ongoing technical passion," Nadella added. The advice of Gates will help the company to drive its products and services forward.