Chicago Bears: Clifton Duck making it tough for team to cut him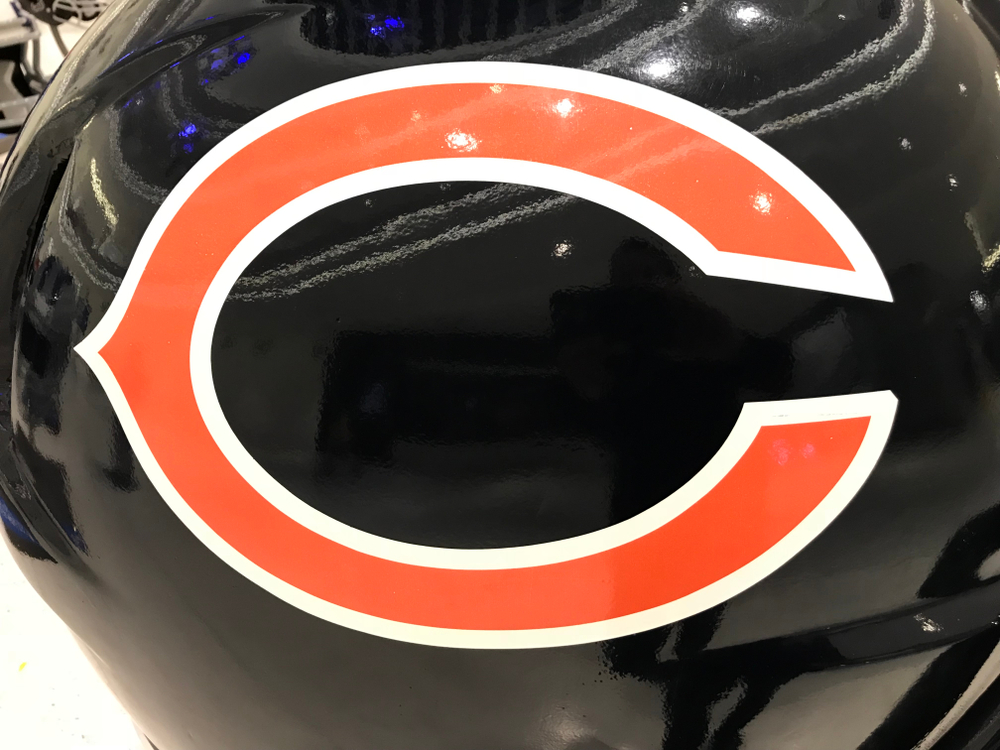 Chicago Bears cornerback Clifton Duck came into camp as an unknown player doubtful to make the team. After two preseason games, he's making the decision to cut him a very difficult one.
The Chicago Bears' preseason is halfway over. The "dress rehearsal" is this week against the Indianapolis Colts, but the starters likely won't play. With that being said, a lot of players looking to grab a key backup spot while others look to stick around.
One of those who is part of the "stick around" group is cornerback Clifton Duck. He is an undrafted rookie out of Appalachian State. He had long odds of even making it this far. He took a huge risk leaving college, being the first player out of that school to leave early for the NFL.
Moreover, he was just 20 years old when he made that momentous decision (he turned 21 on May 3). He felt he was ready after recording 13 interceptions as a three-year starter.
Even so, Duck felt some apprehension when he signed to play on the elite Chicago Bears defense, which he noted to the Chicago Sun-Times:
"When I first got up here, there was a little second-guessing, a little worry here and there. But these great receivers here, they prepared you for this. By the time I got to [training camp], I was trusting the technique they teach you, knowing that it works. When you compete against them, it's like, 'Ok, now I'm in the NFL.'"
Well, I think he's over his doubt. He's had a great preseason so far. He led the team in tackles with six in the first game against the Carolina Panthers. While he only had one tackle in the second game against the New York Giants, he had a great interception.
The Giants were knocking at the door of the Bears' end zone when he made a diving catch at the 5-yard line and ran the ball back 62 yards. He had to take a tough angle and if he missed he'd give up an easy touchdown. Instead, he made a great play and the Bears subsequently went out and scored a touchdown.
The unknown kid from Appalachian State is starting to make a name for himself. He feels comfortable in the NFL world. He just hopes to stay in that world. His odds are still long, but the decision to cut him will be a very tough one on the coaches.
Duck does add versatility, being able to also play some safety and try his hand at special teams. If the Bears notice him I'm sure there are other teams around the league who will notice if he doesn't make the team at the August 31st deadline to have rosters finalized.
He's done well so far, but Duck knows he needs to keep what happened in the past. Making great plays puts you on the map with the coaches but continuing to play well is what keeps you on the roster.
He'll probably get a lot of playing time this week against the Colts so he'll have plenty of opportunities to show that he deserves a spot on the roster. Once he gets out of that game, however, he'll probably have to do it all over again in the final preseason game against the Tennessee Titans.
That's fine with Duck. After being a four-year starter in high school none of the big schools offered him a scholarship. After being a three-year starter at Appalachian State no NFL team felt he was good enough to play in the league. He's been doubted a lot and he's made it this far. Now he wants to show he can go even further.
NFL Spin Zone