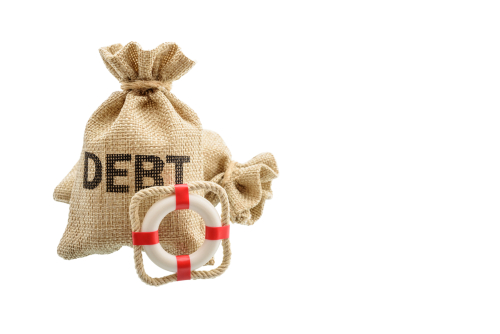 Austan Goolsbee, president and chief executive officer of the Federal Reserve Bank of Chicago, declared on Sunday that discussing the debt ceiling so soon before the impending deadline for defaulting is "definitely a little dangerous."
"It's definitely a little dangerous," Goolsbee said on CBS's "Face the Nation."
"As [Federal Reserve] chair Powell has stated from the beginning, we must raise the debt ceiling. Now, the fiscal decisions, of course, are between Congress and the president. And however they sort it out is good by us. But if you, if you did not do that, the consequences for the financial system and for the broader economy would be extremely negative," he said.
President Biden and Speaker Kevin McCarthy (R-Calif.) on Saturday said they'd struck a deal in principle to raise the debt ceiling for two years and apply new federal spending caps in that same window. The legislative text isn't out yet, and the agreement still has to get through the House and Senate to go into effect.
Goolsbee sidestepped a question about whether it's important that the expected vote on the deal succeeds on the first go, but stressed the urgency of the situation.
"I liken it too- there's a legitimate argument if you're trying to lose weight, you know, what, what can you eat and how much exercise everybody should be able to agree that the first strategy should not be cutting off your toe. Right? Because that doesn't save much weight and it's really painful. And that's, that's kind of where the debt ceiling is," Goolsbee said.
Treasury Secretary Janet Yellen has warned that the U.S. has until June 5 to deal with the debt ceiling, after which point the nation will run out of money to pay its bills and stave off default, which she and others have warned could be catastrophic for the economy.
"Even the anticipation of these problems does have consequences on the economy and does have consequences on financial markets. In a way, this couldn't be happening at a worse time," Goolsbee said on Sunday, highlighting uncertainty in the banking system and interest rates. He said he's "definitely heartened" to see both parties "expressing confidence that they're going to be able to raise the debt ceiling."
Source: thehill.com