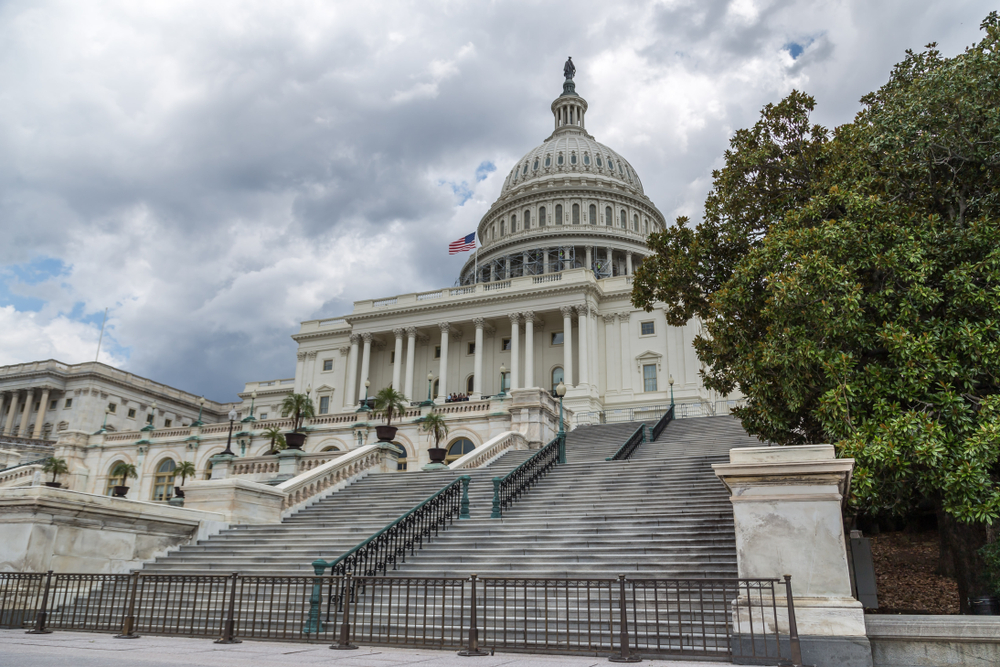 Corrado Pravisano / Shutterstock.com
The debt ceiling talks in Washington have Phoenix retiree Saundra Cole following the news with dismay. She is also using less air conditioning to conserve money in case her monthly Social Security check is delayed as a result of a default.
For her, having air conditioning in a city where the daily average high temperature in May is 94 degrees is no minor thing. She says, "I would be devastated" if the administration is unable to fulfill its commitments.
"What I'm worried about is food banks and electricity here because you know, we've had deaths with seniors because of the heat," says Cole.
Politicians in Washington may promise that the government will find a way to avoid default, but economic concern is growing across the nation and some individuals are already changing their habits.
Government recipients, social service organizations that get state and federal funding, and millions more people across the nation are thinking about the likelihood of significant and rapid cuts if the U.S. were to stop paying its debts.
Last week, Treasury Secretary Janet Yellen issued a dire warning, stating that a default would result in the loss of jobs and companies as well as the "likely" nonpayment of millions of people, including those dependent on Social Security, veterans, and military families.
"A default could cause widespread suffering as Americans lose the income that they need to get by," she said.
The number of individuals who might be affected is enormous. The Census Bureau estimates that in 2020, around 35% of U.S. households had members getting Social Security payments, 36% had members receiving Medicaid benefits, and more than 13% of the population had members receiving food stamps.
Despite only 21% of respondents saying they are closely following the debate, a recent poll by The Associated Press-NORC Center for Public Affairs Research found that 66% of Americans are very or extremely concerned about the effects on the U.S. economy if the debt limit is not raised and the government defaults.
An economic collapse, according to 63-year-old Robert Gault, who is dependent on a $1,900 monthly Social Security disability pension, "would make life so real awfully hard on me." The former long-term manufacturing worker claimed he has degenerating disks in his spine, which are the reason of his persistent back discomfort.
Gault, who resides in Bradford, Pennsylvania, close to the border of that state with New York, said he often considers the discussion and impasse in Washington.
Although he hasn't changed his lifestyle significantly, he claimed, "I'm more conscientious of everything and I think about everything I do now."
As they work to resolve a deadlock, the president and congressional leaders are in the last stages of their negotiations. President Joe Biden sought a "clean" debt limit rise without restrictions. Meanwhile, GOP legislators have been pushing for spending reductions in exchange for agreeing to expand the government's borrowing ability.
According to Yellen, the U.S. might default without an agreement as early as June 1.
When asked on Monday if citizens should start planning for default, House Speaker Kevin McCarthy, a Republican from California, responded "no, no, no, no."
But because they are already struggling with the impacts of the epidemic and inflation, those on fixed incomes and groups that help the poor are preparing for a potential debt default that would be a devastating blow to their finances.
According to Clare Higgins, executive director of Community Action Pioneer Valley in Massachusetts, demand for food has increased significantly and is continuing to rise at the organization's food banks.
She said that there is an increase in demand for food from the three pantries that the group either manages or supports financially in light of a potential debt default.
"Yes, demand has gone up — but it was already up before," she said.
"We're already behind the eight-ball in what we're able to pay teachers," she said of the organization's head start and early learning programs. "And the inflation that has happened in the economy has already reduced our ability to stretch the dollar."
While Higgins expressed optimism that Biden and McCarthy might find a solution, she expressed fear that the agreement would contain Republican-demanded budget cutbacks that would have an impact on the groups she oversees. And Higgins added, "I hope it's for a short period of time," if a default does occur.
The idea that elderly people and beneficiaries of government benefits prepare for disruptions every time budget season rolls around, according to William Howell, a political science professor at the University of Chicago Harris School of Public Policy, is indicative of a "dysfunctional" democracy.
"It's not how a healthy democracy handles its business," he said, adding that the consequences of the brinksmanship will impact the government's ability to function and plan in coming years.
"In this era of hyper-polarization, the way you get compromise is walking right up to the edge of economic catastrophe and threatening default — on the other side we have a president almost threatening to invoke the 14th Amendment to do away with the debt ceiling," he said. "This is the stuff of partisan politics."
Adriene Clifford, a 58-year-old professor of accounting in the state of New York, is familiar with balance sheets. The Delhi resident said she took money from the bank "just to tie me over" because she was worried enough about potential banking system problems in the event of a failure.
The collapse of the banking sector and the absence of the FDIC have been Clifford's main concerns. She was referring to the government Deposit Insurance Corp., a free-standing government organization whose goal is to preserve the stability and confidence of the general public in the American banking system.
At the Kids' Stop Learning Center in Rome, Georgia, Lance Elam, owner of the family business that has been in operation since 1984, says he's not worried that a default will actually occur. But he still has done the calculation on how long operations could last without the subsidies that the organization receives for its three locations in Rome and Cartersville, Georgia.
"We have enough liquid funds to carry on for six to eight months," he said, adding that state and federal funds helped the Kids' Stop Learning Center stay in business through the pandemic.
"We have so many kids on our waiting list," he said, that the center would likely begin dropping kids who couldn't pay without subsidies and prioritize families that can pay out of pocket.