Dozens say goodbye to Big Boy, world's largest steam train, as it leaves Chicago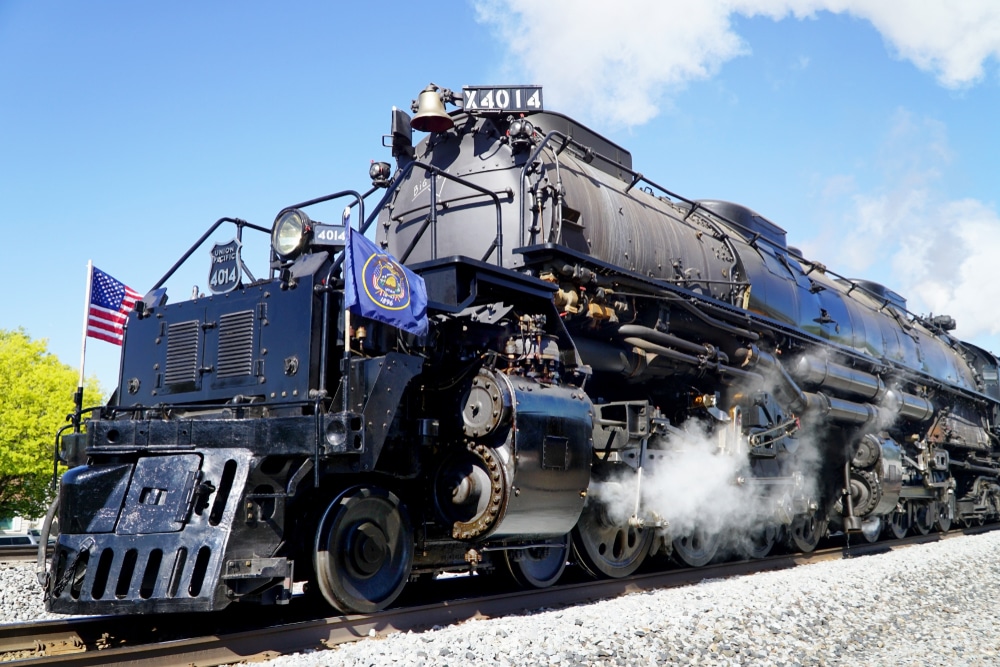 Big Boy #4014, the largest steam train of the world, has left the Chicago area on Tuesday morning. People lined up across the track to say goodbye to Big Boy. The train has departed from West Chicago and reached Rochelle in Ogle County. The train has stopped there before leaving towards Iowa.
Ileana Gomez, who came from Oak park to see Big Boy, said, "It's powerful, It's scintillating." Kyle Jones, 8-year-old, also had a good time watching the largest steam train in the world. Jones also climbed inside the engineer's cab. He said, "I got to see the engine in there that boiled the water, I got to see all the stuff."
Big Boy $4014 went on a restoration project by a Union Pacific team. The team was led by Ed Dickens who made it possible to get the train back on the rails. Eight Big Boys have come into existence so far and Big Boy #4014 is the only one still chugging. It originally carried the freight in the 1940s and 1950s. Dickens said that the weight of Big Boy #4014 is three times higher than the conventional diesel locomotives. It is, no doubt, a mighty train of the world.
This train will be used to celebrate the 150th anniversary of the Transcontinental Railroad's completion. Big Boy will leave the smell and sights of the steam across most of the Pacific Union system. The train reminds us of the revolutions and wonders we can find by train. Dicken said, "It's huge. 135 feet long, 7000 horsepower." The size of the Big Boy makes it more attractive for the viewers.
Chicagoans came in a good number to see off the train as it departed from West Chicago towards the Rochelle. Big Boy stopped in Ogle County before heading to Iowa. Big Boy reminds us of the history and evolution of trains. The length of the train is a wonder as it is the largest steam locomotive in the world. The train is back on the rails with the efforts of the Union Pacific team.