Election Day to be monitored by U.S. Attorney's Office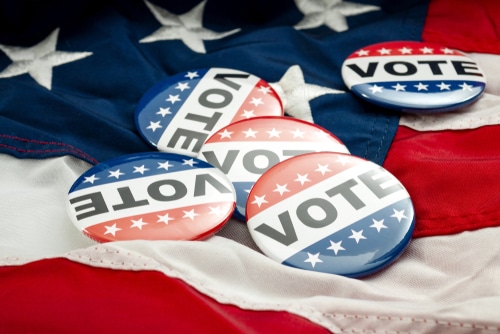 The federal and local primary elections in Chicago and surrounding suburbs on March 17, 2020, will be monitored by the U.S. Attorney's Office. This was announced by United States Attorney for the Northern District of Illinois John R. Lausch, Jr. The office will be operating a telephone hotline for citizens to report any sort of complaints related to the voting process.
The hotline will be monitored by Assistant U.S. Attorneys and other office personnel. The hotline number is (312) 469-6157. "A vital part of our democracy is the integrity of our electoral system," said U.S. Attorney Lausch.  "A citizen who is entitled to vote should not be hindered or prevented from doing so, and we stand ready to ensure the sanctity of the process."
In deterring election fraud and discrimination at the polls, the Department of Justice plays an important role. They also have a crucial part in combating any sort of violations. The Department's longstanding Election Day Program seeks to ensure public confidence in the voting process. The rights of the voters are protected under the federal voting-rights as the voters can mark their ballot or be assisted by the person of their choice.
Anyone trying to interrupt or intimidate the voter will be constituting a violation. Intimidating or bribing voters, buying and selling votes, impersonating voters, altering vote tallies, stuffing ballot boxes, and marking ballots for voters against their wishes or without their input are all crimes that are protected by the Federal law.
The crimes' penalties range from one to ten years in prison, and fines of up to $250,000. Illinois residents can gain information about the location and hours of polling sites by contacting the Illinois State Board of Elections by logging on to www.elections.il.gov or by calling (312) 814-6440.