Illinois suffers its first death due to COVID-19 pandemic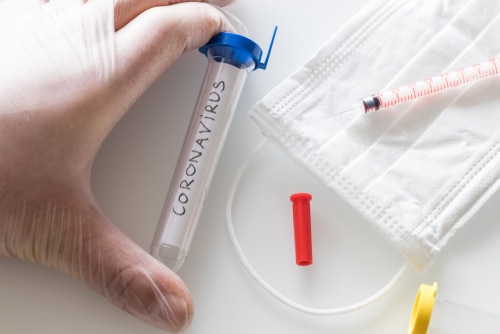 The first coronavirus-related death has been reported in Illinois on Tuesday. JB Pritzker, the governor of Illinois, said in his daily briefing on the COVID-19 pandemic at the Thompson Center in Chicago, "I am deeply saddened to share the news that I have dreaded since the earliest days of this outbreak – the first COVID-19-related death in Illinois."
According to Pritzker, a Chicago woman who was in her early 60s died of the COVID-19. She had close contact with another coronavirus patient. Dr. Ngozi Ezike, the director of the Illinois Department of Public Health, said that 55 new cases have been reported in Illinois. It was the highest single-day-count so far, according to Dr. Ezike.
22 out of these 55 cases have been reported in DuPage County. According to the stats, 15 counties of Illinois have been affected so far. The total number of coronavirus cases reported in Illinois has reached 160. Kwame Raoul, the attorney general of Illinois, said, "The citizens need to resist hoarding and the businesses need to maintain fair price. He requested the residents of Illinois to report the price gouging incidents to his office.
AG Raoul said that his team was monitoring the prices of the products that were being sold online. He added, "Our focus is to monitor the prices of goods related to health care including medical supplies, medication, and surgical masks." The US Food and Drugs Administration has not approved any medication for the treatment of the COVID-19, according to AG Raoul. He advised the residents to report the scams to his office by telephone or online.
AG Raoul said, "I want to implore people to act as one Illinois." Pritzker talked about the Illinois primary conducted on Tuesday. He said that he did not have the authority to halt or delay voting. He advised the Chicago Board Election Commissioners to focus on the smooth counting of the vote. Pritzker added, "It is not a time for political posturing."