European Bank's president says women leadership is working better to deal with coronavirus crisis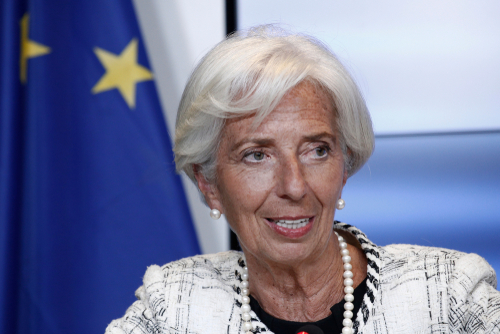 Alexandros Michailidis / Shutterstock.com
Christine Lagarde, the president of the European Central Bank (ECB), said while praising women leadership, "Women leaders are working better in the coronavirus crisis." According to the report of AFP, an international news agency, Lagarde said while giving an interview to Washington Post that the countries having women leaders had better policies and communication related to COVID-19.
She said, "I am completely independent in this matter. I am not thinking like a banker on this important matter but I will say it to myself that I have understood women are doing their jobs better." The first woman president of the ECB admired the work of Angela Merkel, the chancellor of Germany while praising the women leaders.
Lagarde said that Merkel made it possible for the people to understand the importance of wearing face masks, social distancing, and precautionary measures. She also praised the women leaders of Belgium, New Zealand, and Taiwan. According to her, these women leaders changed the flow of bad conditions with clear and firm opinions.
Germany took better steps to address the coronavirus crisis as compared to other European countries. Taiwan and New Zealand are also included in the list of countries that adopted a successful policy against the coronavirus pandemic. However, many experts think that the men leaders found it tough to control the coronavirus crisis. They give an example of Donald Trump, the president of the US, Boris Johnson, the prime minister of the UK, and Jair Bolsonaro, the president of Brazil, in this regard.
The former finance minister of France. Lagarde, 64, said, "The leadership is responsible and accountable." According to the recent stats, 1,52,46,325 people have been infected by the coronavirus so far across the world. Moreover, 6,22,914 people have already lost their lives due to COVID-19 infection. The US, Brazil, and India are the most impacted countries by the coronavirus.