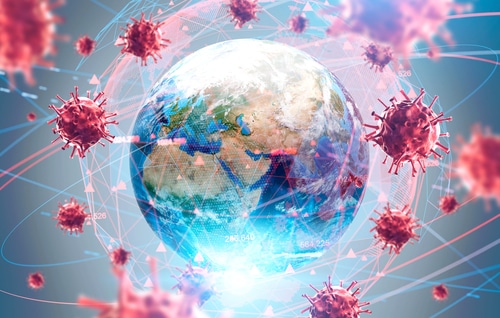 According to a recent national study, Americans' trust in science has decreased as a result of the ongoing political divisions caused by the COVID epidemic.
Thirty-nine percent of Americans said they have a "great deal" of confidence in science, down from 48 percent in 2018 and 2021, according to the General Social Survey by the University of Chicago's NORC.
Confidence in science is lower among Republicans, the survey found, showing that partisan divides that began during the COVID pandemic still hold. After the pandemic began, Republicans showed less confidence in science and Democrats showed more, as prominent political figures in each party respectively doubted or held up government claims related to the virus and vaccines.
"It doesn't look all that dramatic when you just look at the trends for the overall public," NORC Deputy Director Jennifer Benz told The Associated Press. "But when you dig into that by people's political affiliations, there's a really stark downturn and polarization."
Among Democrats in the 2022 survey, confidence in science fell back to pre-pandemic levels, with about 53 percent of respondents having a "great deal" of confidence. But among Republicans confidence continued to fall, reaching a record low of 22 percent showing a "great deal" of confidence, down from 45 percent in 2018.
"Science must be bipartisan," Sudip Parikh, CEO of the American Association for the Advancement of Science, told the AP. "The causes of Alzheimer's are the same whether you're a Republican or a Democrat. The fusion that goes on in the sun is the same whether you live in Topeka or you live in San Francisco."
Notable Republican politicians have continued to voice doubts about the effectiveness of COVID vaccines and criticize lockdown measures taken during the pandemic. A Kaiser study in 2021 found that people who were unvaccinated for COVID were three times more likely to lean Republicans than Democratic.
The most recent edition of the General Social Survey, released last month, was conducted from May 5 to Dec. 20, 2022, with 3,544 American adults. The margin of error was plus or minus 3 percentage points. The survey, which asks Americans questions on a wide range of subjects, has been conducted since 1972.
Source: thehill.com