FHN Memorial Hospital confirms hospitalization of 1st COVID-19 patient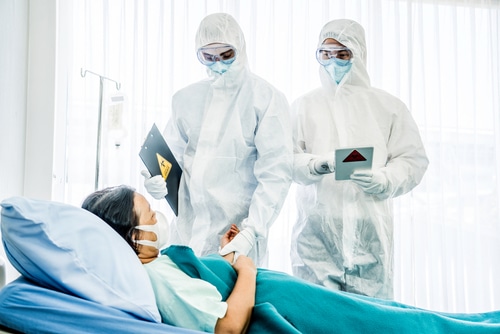 A second case of the COVID-19 infection has been confirmed in Stephenson County. The FHN Memorial Hospital said that the first COVID-19 patient had been hospitalized at FHN Memorial. The patient, in his 50s, remained home-isolated for a while before reaching the hospital. The patient was tested positive at the hospital on March 25.
The hospital has not released specific information related to the patient due to federal patient privacy laws (HIPAA). FHN Hospital was expecting to receive COVID-19 patients due to the current crisis situation. According to the sources, the hospital and the Stephenson County Health Department were ready for it.
The FHN officials said that they were working hard and diligently to receive the patients throughout this pandemic. They added that the hospital always prioritized the safety of the patients, staff, and the community. The FHN Hospital has been working closely with the Stephenson County Health Department to take care of the COVID-19 patients inside and outside the hospital.
The FHN Hospital is committed to following the guidelines given by the Centers for Disease Control and Prevention (CDC) and the Illinois Department of Health related to the COVID-19 pandemic. The hospital is taking the necessary precautions to stop the spread of the virus. The visitor restrictions have been applied by the hospital during the current pandemic.
The hospital officials said that the symptoms of the COVID-19 infection included fever, shortening of breath, difficulty in breathing, and cough. The individuals are advised to stay at their homes or call FHN if they feel that they had symptoms of the coronavirus. They are advised to visit the hospital only in an emergency situation. The hospital officials advised the public not to visit without calling first and receiving further instructions. The US authorities have not approved any medicine as a cure for the COVID-19 infection.