Firemen Fought Fire in California for 2 Days, Evacuated More Than 2000 Houses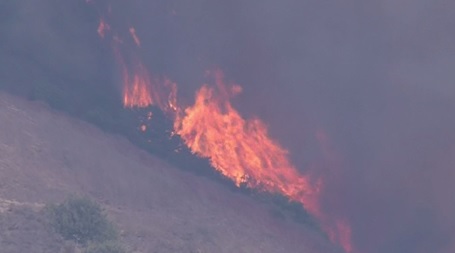 CALIFORNIA – A huge fire destroyed thousands of buildings in Laguna Beach and Aliso Viejo on Saturday. A strong wind made the work of firefighters extremely complicated.
The fire that had started in a half-acre territory at 1 p.m. on Saturday grew up more than 250 acres in 5,5 hours. Both territories Laguna Beach and Aliso Viejo were under the fire and rescue service made a decision about an immediate evacuation of the citizens. Residents of 2145 houses had to leave their houses.
The fire was spread around Aliso Woods Canyon and hundreds of people were evacuated from their homes because the fire was strong and its` spreading was quick. People spent more than one day outside their houses, but the team of Orange Country firemen worked hard to put out the fire. Citizens of Aliso Viejo returned back home near 9 p.m. on Saturday and those who live in Laguna Beach arrived at 8 a.m. on Sunday.
More than 400 specialists were working at the scene. Two of them got injured while fighting the fire, they were taken to the hospital where received the necessary treatment.