Francis Xavier Suarez is expected to announce his presidential ambitions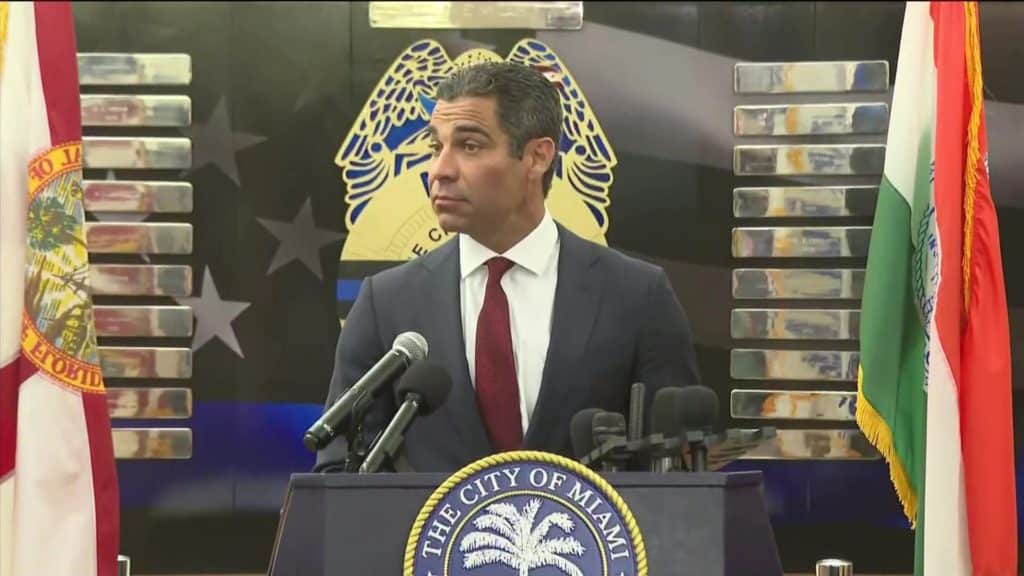 Francis Suarez, a prominent political figure serving as the mayor of Miami, has set his sights on a remarkable new endeavor—he is throwing his hat into the ring as a candidate for the presidency of the United States. This ambitious move has placed him among a notable group of ten Republican contenders, with the highly influential former President Donald Trump currently enjoying a leading position in the polls.
Francis Xavier Suarez, born on December 23, 1977, in Miami, Florida, is an American politician and attorney. He graduated from Florida International University with a degree in finance and later earned a law degree from the University of Florida College of Law.
Suarez entered politics in 2009 when he was elected to the Miami City Commission. He served as a commissioner for eight years before his election as the mayor of Miami in 2017. As mayor, Suarez has been recognized for his efforts to promote economic growth, innovation, and sustainability in the city.
Known for his dynamic leadership style and forward-thinking approach, Suarez has gained national attention for his progressive policies and commitment to addressing the challenges faced by urban communities. His decision to run for president reflects his aspirations to bring his innovative vision and pragmatic solutions to the forefront of national politics.
As a candidate, Suarez aims to prioritize issues such as job creation, infrastructure development, and technological advancements. He believes in fostering entrepreneurship and empowering local businesses as catalysts for economic prosperity. With his Cuban-American heritage and experience in a diverse and vibrant city like Miami, Suarez also emphasizes the importance of embracing cultural diversity and upholding inclusive values.
Suarez's presidential campaign has gained traction, garnering support from both local constituents and national figures within the Republican Party. While the path to the presidency is undoubtedly challenging, his determination, track record, and ability to connect with voters make him a formidable contender in the race for the Republican nomination.
Suarez, who will officially announce his candidacy on Thursday in a speech to his supporters, becomes the third candidate from Florida, alongside Governor Ron DeSantis and Donald Trump. Suarez has Cuban origins.
The Republican candidates will face off in their first debate on August 23rd.
As the political landscape in Florida heats up, the entrance of Francis Suarez into the race brings a new dynamic to the Republican primary. With his official announcement set for Thursday, Suarez aims to rally his supporters and make a strong case for his candidacy. Hailing from a Cuban background, Suarez brings a unique perspective and a connection to the diverse communities in the state.
The Republican primary in Florida is shaping up to be a highly competitive contest, with Governor Ron DeSantis and former President Donald Trump already in the race. Both DeSantis and Trump have amassed significant followings, making the battle for the party's nomination an intense one.
The upcoming first debate on August 23rd will be a crucial moment for the candidates to showcase their positions, articulate their visions, and sway voters in their favor. With the spotlight on Florida, the nation will be watching closely as these Republican contenders go head-to-head, each vying for the opportunity to represent their party in the general election.
The race for the Republican nomination promises to be an exciting and closely watched event, as Florida remains a crucial battleground state. The diverse electorate and the state's significance in national politics make it a key focal point for candidates seeking to secure the party's nomination and ultimately win the presidency.