Fraud charges filed against suburban Chicago businessman involved in swindling hospitals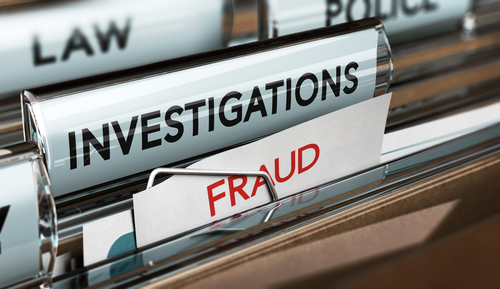 Dennis W. Haggerty, the president of At Diagnostic Inc., has been charged with one count of wire fraud in the US District Court in Chicago. According to the criminal complaint filed against Haggerty, a 44-year-old Burr Ridge man, he was allegedly involved in swindling more than $2.6 million from hospitals. The hospitals paid him for scarce personal protective equipment (PPE) amid the coronavirus pandemic.
The suburban Chicago businessman has been arrested by law enforcement officials this morning. He will make an initial appearance in the court on November 11, 2020, at 2:45 pm.  He will be presented before US Magistrate Judge Jeffery Cole in Chicago. The court has issued an authorized search warrant of Haggerty's office to the law enforcement officials.
The office of the president of At Diagnostic Inc. is located in Willowbrook, Illinois. John R. Lausch, Jr., the US attorney for the Northern District of Illinois, and Emmerson Buie, Jr., the special agent-in-charge of the FBI's Chicago Field Division, announced the complaint and arrest. Nicholas J. Eichenseer, an assistant US attorney, is representing the government in this case.
According to the criminal complaint, two large university hospitals ordered one million N95 masks from Haggerty and his two business partners. One hospital is based in Chicago while the other is based in Iowa. The hospitals deposited $3 million in an account that was falsely represented as At Diagnostic account by Haggerty. However, it was Haggerty's personal account. Haggerty allegedly spent this money for his personal benefits.
Haggerty allegedly purchased two Maserati automobiles and one Land Rover sport-utility car by using this money. At Diagnostic eventually failed to deliver the masks. At that time, Haggerty claimed that his company did not receive any funds from the hospitals. Haggerty was confronted by his partners about the whereabouts of $3 million. He allegedly altered a bank statement to show that he did not receive any money.