'Game of Thrones' writer practices social distancing in New Mexico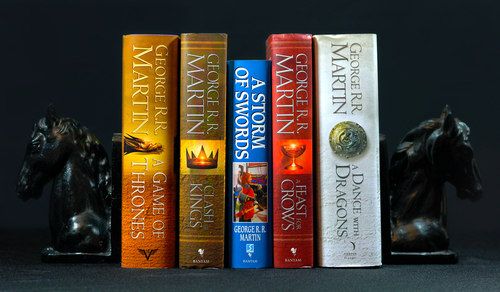 George R. R. Martin is the author of the books that inspired the TV Show, "Game of Thrones". Martin said that he was working on his new Game of Thrones book while staying isolated in his home. He has been practicing social distancing amid the recent coronavirus pandemic. Martin gave an update to his fans via a blog post.
He said in the post that he was staying in his Santa Fe home amid the coronavirus outbreak. He added in his post that he was writing the next book in the "Song of Ice and Fire" series. He wrote, "Truth be told, I am spending more time in Westeros than in the real world, writing every day." He added that things were pretty grim in the Seven Kingdoms."
Martin is taking necessary measures to make himself safe. He is staying at his home and writing a new book. According to the latest guidelines given by the Centers for Disease Control, people of higher age are more likely to be infected by the virus. Martin said about it, "Yes, I am aware that I am very much in the most vulnerable population, given my age and physical condition."
He added that he was feeling fine and taking necessary measures. Martin has isolated himself at a remote location with one of his staff members. He said, "I am not going into town or seeing anyone." Martin is a renowned fantasy novel writer and he said that he could not stop feeling that he was living in a fantasy world at the moment.
Martin said, "I did not like the pandemic stories half so well." He said that he always dreamed of living on the moon, walking on the mars, and riding flying cars as a fantasy novelist. He also talked about his bookstore, art installation, and non-profit organization in his blog post. He assured his fans that he was doing well and taking precautions to stay away from the virus.