House of Representatives passes flavored tobacco products ban bill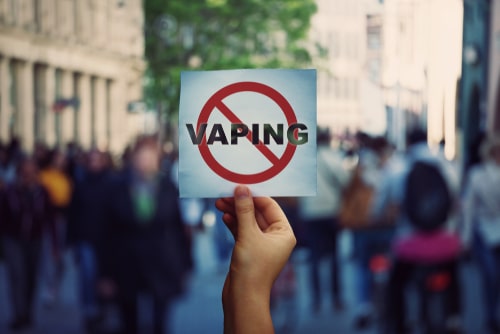 The US House of Representatives has passed a bill, Reversing the Youth Tobacco Epidemic Act of 2019, that would ban all flavored tobacco products. The H.R. 2339 bill will ban the sales of all flavored tobacco products including e-cigarettes and vapes, according to the officials. The US activists are running a movement against the tobacco companies.
The officials said that the bill would prevent tobacco companies from attracting young people and enticing them to become tobacco addicted. The health officials revealed that flavored tobacco products were dangerous for health. The tobacco companies entice young people with sweet flavors like mint, mango, candy, etc.
Nancy Pelosi, the speaker of the US House, said, "We see what is happening with this appeal to children." Pelosi added that the companies tried to addict young people tobacco. She said that it was a real assault on the health and well-being of America's children. The bill was passed by the House with a vote of 213-195, according to The Hill.
The Congressional Black Caucus opposed the bill strongly, The Hill reported. Menthol-flavored tobacco is used by a disproportionate number of African American and it has also been outlawed by the bill. Rep. Yvette Clarke said that the bill would apply the ban to cheap cigars. Clarke pointed out that the ban was not applied to the premium cigar brands in the bill. Clarke said while talking to The Hill, "The bill will increase the burden on the poorer community."
The bill also enforces the tobacco companies to add colored graphics on the packings that will show the negative consequences of smoking. The bill has been moved to Senate for final approval. It is not clear yet whether the bill would be approved by the Senate. However, Trump administration has supported the banning of flavored e-cigarettes in the past. A similar bill was also introduced in Senate in January. That bill has not made it out of committee yet.