Coronavirus impacts supply chain of Coca-Cola, officials confirms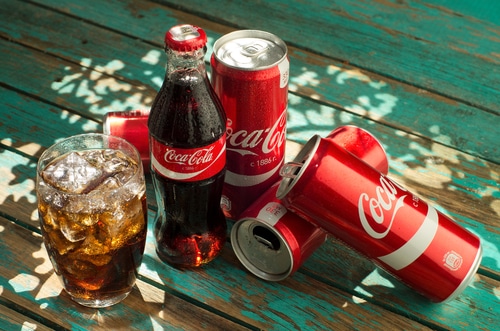 Fotazdymak / Shutterstock.com
The Coca-Cola officials confirmed that the coronavirus had impacted the supply chain of the company. The impacts of the deadly virus have been felt by the company. The supply chain of Coca-Cola is disrupted by the virus, according to the news released by the company. The continuity of the outbreak can cause a shortage of artificial sweeteners as they come from China.
Coca-Cola released its annual report on Monday. The company also made an important announcement related to the impacts of the coronavirus outbreak on it. It announced that the virus would not have much impact on a short-term basis. According to the announcement, Coca-Cola has started working on contingent supply plans for the near future.
Coca-Cola stated, "We do not anticipate a shortage of Diet Coke or Coke Zero related to sucralose as those products do not contain sucralose." It added that they had initiated contingency plans for the ingredients coming from China. The company showed hope that the customers and consumers would not be affected at this time.
Sucralose is a critical raw material that is used as a substitute for sugar by the company. The company uses sucralose in the production of Powerade Zero and Diet Coke. The US and Chinese suppliers are the sources of sucralose for Coca-Cola, according to the annual report released by the company. The company considers it a critical raw material.
Coca-Cola said that there would not be any short-term impacts of the coronavirus outbreak on the supply chain. However, the supply chain is disrupted and the company is working on a contingency plan to cover up the impacts. Coca-Cola seemed confident at the moment but there is a clear threat of a shortage of artificial sweeteners if the outbreak continues. Many other US businesses have already bearing huge financial losses due to the closure of their businesses in China including Walmart, Apple, etc. Overall, the US and Chinese markets are suffering from huge losses.