Stepmom arrested on Charges of murdering 11-year-old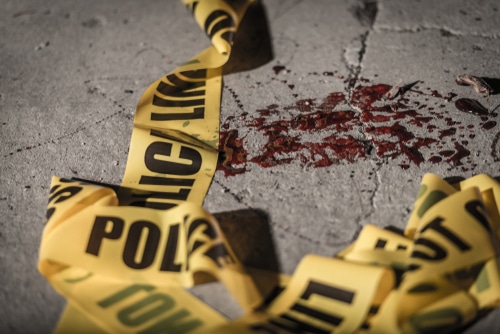 An 11-year-old boy was reported missing from Colorado Springs exactly five weeks ago. The stepmom of the boy has been arrested by law enforcement officials from South Carolina on the charges of having a connection to the case. Bill Elder, the El Paso County Sheriff, told the media about the arrest of Letecia Stauch.
Sheriff Elder said that Stauch was arrested by the police officers from South Carolina on Monday. Elder added that Stauch was allegedly in connection to the disappearance of Gannon Stauch. Letecia has been arrested on charges of first-degree murder of a child under the age of 12, second-degree child abuse resulting in death, and deceased human body tampering. Elder also said that it was a complex investigation.
Letecia was the one who reported Gannon missing on Jan 27. The law enforcement officials have kept Letecia at the J. Rueben Long Detention Center in Horry County, South Carolina. She will stay in the detention center without bond until she is transferred back to Colorado Springs. Mitch Mahalko, the Lieutenant of El Paso County Sheriff, said, "We are not releasing the information that resulted in Letecia's arrest."
Mahalko added that Gannon was still missing but they were pretty close to find him. He added that Gannon was most probably not alive. The work of law enforcement officials has just started. More officials will be in El Paso in the coming weeks and months to continue the investigation of the case. Landen Hiott, the mother of Gannon, said that she could not believe her son was no longer with them.
Hiott and Albert Stauch, the father of Gannon, stood behind the authorities. Hiott said, "After the stories from people all over the world, he's not only my hero now, but he's the world's hero." She called it a "nightmare" for her. Hiott hoped that justice would be served. It was bad news for the family that Gannon was no more with them. El Paso County Sheriff's Office took extraordinary steps to locate him.