Mayor Kaptain: Everyone should wear masks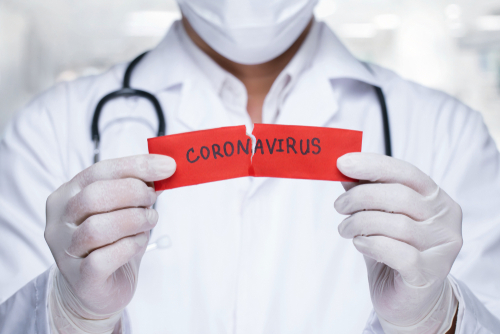 Elgin, IL. – Mayor David Kaptain has started a new campaign to urge people to wear masks or cloth face coverings. The campaign is "Show you care. Cover up." In public settings, it is difficult to maintain social distancing measures, like in checking out the grocery store, the Mayor has urged the community to wear a  face-covering to help protect one another.
The Center for Disease Control (CDC) has advised, to help flatten the curve and help people who may have the virus and do not know it from transmitting it to others, to use simple cloth face coverings. Cloth face coverings fashioned from household items or made at home from common materials at low cost can be used as an additional, voluntary public health measure.
Mayor David Kaptain said, "By taking extra precautions like wearing a mask, we are keeping ourselves and those working in our community safe and healthy as we work together to slow the spread of coronavirus." You can post your selfie with your mask and tag @cityofelgin on Instagram or Facebook to show you care. Your care will be appreciated as the City accounts will share your selfies to its stories.
If you don't have a mask, then don't worry as you can make them at home with household items and you don't even need a sewing machine. The CDC has issued guidance on face coverings. The cloth face coverings should:
fit snugly but comfortably against the side of the face
be secured with ties or ear loops
include multiple layers of fabric
allow for breathing without restriction
be able to be laundered and machine dried without damage or change to the shape
Homemade Cloth Face Coverings
The homemade cloth face coverings should be washed regularly depending upon the frequency of usage. You can sterilize/wash the face coverings with a washing machine. When removing the face covering, you should not touch eyes, nose, and mouth with it. You should also immediately wash hands.