Pritzker warns of large summer events cancellations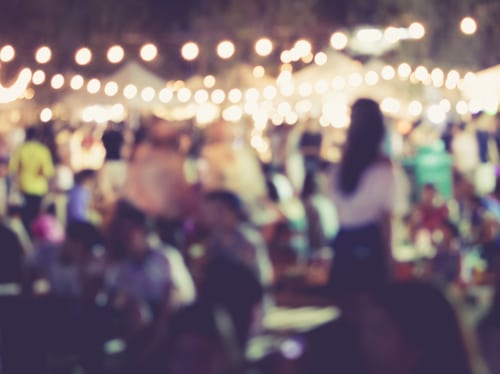 Illinois public health officials have given good news on Thursday as they report that the state is getting close to "bending the curve" when it comes to new cases of COVID-19. The state may be bending the curve but it seems as though it will have longer repercussions as Gov. Pritzker said even when the statewide stay at home order before summer is lifted, other restrictions likely will remain in place for some time to avoid another spike in COVID-19 cases.
Pritzker also said that it is highly unlikely that the stay-at-home order will be lifted before April 30. He said, "We need you to stay at home. We need this curve to bend and then we can begin to talk about how we can open things up a little bit more." Pritzker was asked if summer events, including festivals, could go on as planned.
"I think everybody needs to think seriously about canceling large summer events," Pritzker said. "From my perspective today, I do not see how we are going to have large gatherings of people until we have a vaccine, which is months away." Due to the coronavirus outbreak, many towns have already canceled spring events, but organizers of summer events have been biding their time so far.
Several towns will be economically hit hard. The annual 4th of July celebration for 2020 in Freeport was canceled. Organizers said that the sponsors wouldn't be available to celebrate freedom this year with the current and worsening economic conditions. Gov. Pritzker said about lifting the statewide order, "Unlike what some have said at the federal level, it isn't going to be that all of a sudden you're going to drop the stay at home and every other restriction."
He added, "If you do that, we're going to see a big spike upward; and once again hospitalizations." On Thursday, the Illinois Department of Public Health reported 1,344 new cases and 66 additional deaths. As of Thursday, the state has reported 16,422 cases, including 528 deaths.