Trinity Quilters sew masks for healthcare workers amid COVID-19 pandemic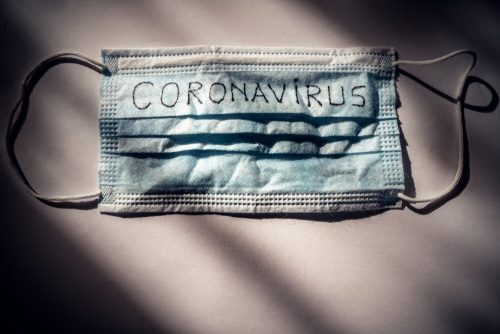 Trinity Quilters of Colorado is known for sewing quilts for the people on need. They are doing a different job from the past few weeks due to the coronavirus pandemic. They have been serving the local community for the past 15 years. Thea Hammers, the leader of the company, said, "We like the challenge. Quilters are creative. That's all there's to it."
The company was asked to sew masks for the healthcare workers, according to Hammers. The group of 22 women was working on making 500 masks initially. But they performed well as they have already sewn 700 masks in three weeks. Hammers said, "I can do 10 masks in an hour." The ladies were up to the task even in the social distancing.
Hammers said that she had to charge the phone three times in the first couple of days. People were calling her and saying that they were ready to take the task. The mask kits are made by a group of seven women on Monday, Wednesday, and Friday. They stay six-feet-apart from each other while making the mask kits. The kits are distributed to the women who stay at their home.
The ladies work at their home to make masks. They send the masks back to the group. The group then send the masks to a local mental health center. Micaela Sanchez, a healthcare specialist at North Range Behavioral Health, said, "We asked for the masks when our medical director noticed the coronavirus situation escalating in Europe."
Sanchez said that they had the masks in stock but there was a strong probability of running out of them quickly. North Range stays open as it provides health support to patients with mental illness. The mental health center cannot shut its doors for the patients. The workers at the center can feel safe as they have enough masks. Sanchez said, "Our staff is joyful, thankful, and grateful." Hammers said, "We are happy to help others." It is the time when everyone needs to support the medical facilitators as they are up to the task to save the patients when almost everything is shut.