NASCAR plans to host seven events in May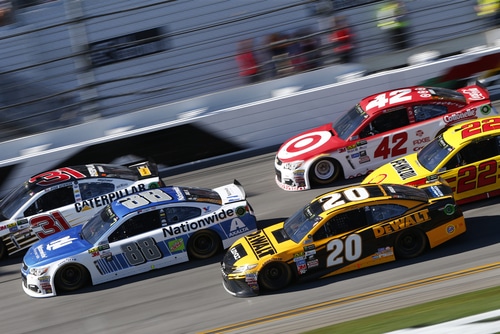 Grindstone Media Group / Shutterstock.com
Most of the sports have been halted due to the coronavirus pandemic. The National Association of Stock Car Auto Racing (NASCAR) is more likely to be the first major sports organization to resume play in May. According to the NASCAR officials, the company planned to organize seven events in ten days in May 2020.
The NASCAR officials issued a new schedule about the sporting events of the organization on Thursday. According to the new schedule, the organization will host seven races over ten days in May. People will be able to watch the races live on FOX and FS1. The schedule unveiled that the first three races will be held at Darlington Raceway, while the other four races will be held at Charlotte Speedway.
The NASCAR officials said that they would host the events without spectators, but the races will be aired on FOX and FS1. Steve O'Donnell, the executive vice-president and the chief racing development office of NASCAR, said, "NASCAR and its teams are eager and excited to return to racing, and have great respect for the responsibility that comes with a return to competition."
O'Donnell said that they would ensure the safety of the competitors, officials, and community members. NASCAR is back to racing due to the unprecedented support of the medical experts, state and federal officials, and other people in the industry. The organization halted the races due to the coronavirus threats. O'Donnell thanked everyone who supported in their return to racing. He said, "We look forward to joining our passionate fans in watching cars return to the track."
NASCAR is taking necessary measures to ensure the safety of its employees during its return to racing. According to NASCAR, all of these events will be one-day shows. It is mandatory for the employees to wear protective equipment throughout the event. The medical officials will screen the employees before, during, and after the events. It is mandatory for the employees to follow the social distancing protocols during the shows. The organization will grant permission to a limited number of individuals.