National Football League officially cancels preseason schedule on Monday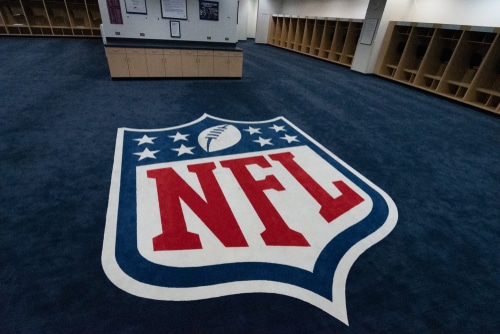 Chris Rubino / Shutterstock.com
The National Football League (NFL) announced on Monday evening that it had officially canceled the entire preseason schedule. The League has started its preparation for the start of training camp. The league and players agreed on health and safety procedures related to the coronavirus pandemic last week.
According to NFL officials, they are planning to conduct games in home venues. The Major League Baseball (MLB) canceled several games on Monday due to the outbreak of COVID-19 cases among the Miami Martins players. The MLB officials did not release any details about how many games would be suspended. The league issued the guidelines for the players who were in close contact with the infected players to quarantine for 14 days.
Roger Goodell, the commissioner of the NFL, said, "In the months since the COVID-19 pandemic turned the world upside down, we have navigated the time carefully." He added that they remained in contact with the NFL Players Association since the COVID-19 outbreak in the US. The main goal of the league and players is to play a healthy and complete 2020 season.
Goodell added, "This process has not been easy – COVID-19 will continue to present a major challenge to nearly every area of American life." Every NFL team usually plays four games in the preseason. However, these games are unimportant for teams as a whole. But these games allow the players to ensure roster spots by showing their performance.
The decision of the cancelation of the preseason came with a mutual understanding of the league and players. The league and players agreed to strive for a healthy and complete 2020 season. The reports of COVID-19 positive cases among the MLB players will surely impact the reopening policy of the national games in the US, according to the experts. The NFL officials shared their plan of games on home venues. Their approach is different from the NBA, NHL, and MLS.