Radical Changes in American Legal Immigration System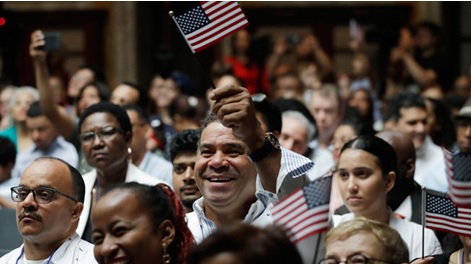 The Trump administration is going to complicate the procedure of receiving citizenship for legal immigrants.
America is going to limit the number of legal migrants and 20 million immigrants who are waiting for green cards or citizenship could end up with nothing. According to a new rule offered by Stephen Miller, White House senior adviser, those who had ever used wide-spread public welfare programs such as Obamacare, food stamps, children's health insurance, and others, will not get American citizenship.
Changes proposed by White House, do not need approval by Congress, they will be implemented by executive order. The program is being finalized and come into force in soon. Immigration advocates and lawyers critically assess the program, no one was expected fundamental changes in American immigration system.
Om the other hand, a spokeswoman for the Department of Homeland Security explained that these changes protest US taxpayers and if going to promote their welfare: "Any proposed changes would ensure that the government takes the responsibility of being good stewards of taxpayer funds".