Slammers rally to beat thunderbolts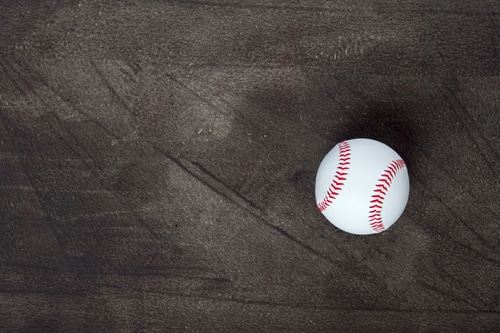 JOLIET, IL – After a defeat in the last series, the Slammers were eager to kick off this three game series against the Thunderbolts with a win. Slammers lefty Tyler Jandron took charge on the mound to start the game.
Brian Parreira hit a 2 run bomb out to right field to put the Slammers on top early on in the game as Jandron and Co. kept the Thunderbolts at a standstill with some solid defense.
For the first four, Jandron held the Thunderbolts to no runs, racking up 5 strikeouts in the process. During the fifth, the Slammers saw the first pitching change of the night bringing in Brad VanAsdlen, later giving up the two runs needed by the Thunderbolts to tie up the game.
The sixth saw another pitching change for the Slammers, as Gerald Bautista took the mound to relieve VanAsdlen. Braxton Davidson hit a towering home run out to dead center to tie the game back up to 3 a piece later in that inning.
In the top of the eighth, Bautista gave up a run to the Thunderbolts via a single by Zac Taylor, who scored Jack Strunc from 2nd to bring the Thunderbolts' tally up to four runs for the game.
The bottom half of the eighth inning was nothing short of energetic. The Slammers put up 4 runs to take the lead from the Thunderbolts. An RBI single by Patrick Causa drove in two runs giving the Slammers the lead, and a fielder's choice and two errors brought in two more runs to extend the Slammers lead to 7-4.
Slammers closer Trevor Charpie came into the game in the top of the ninth, shutting the Thunderbolts down and earning his fourth save of the season.
The battle of the bats kept the abundance of fans who turned out for the game on the edge of their seats the entire time tonight. The Slammers came out on top with a 7-4 final score putting them one game up in the three game series and lifting their record to 4-4 on the season. The next game takes place Saturday June 4th at 6:05 p.m.
About the Joliet Slammers: The Joliet Slammers play at DuPage Medical Group Field in downtown Joliet, Illinois.  They will play their 10th season in 2020.  Visit the Slammers online at www.jolietslammers.com or call the office at 815-722-2287 for more information.  Don't forget to "Like" the Slammers on Facebook at www.facebook.com/jolietslammers or follow them on Twitter at @jolietslammers and Instagram at @jolietslammersofficial.