"What Will College Look Like in the Fall" webinar took place on Wednesday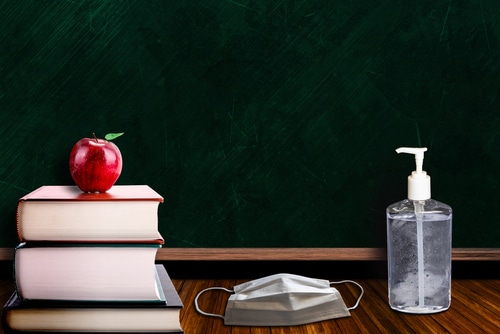 The Union League Club of Chicago, the Lincoln Forum, and Politico Illinois organized a webinar, "What Will College Look Like in the Fall?", on Wednesday. The leading administrators from the University of Illinois at Urbana-Champaign, Loyola University Chicago, Michigan State University, and the University of Wisconsin participated in the webinar.
The purpose of the webinar was to look ahead to the fall semester. One of the administrators who participated in the webinar said, "Some of it's going to be familiar, and some of it's going to be very different." The administrator wanted to have all the students on campus this fall. They focused on the safe return of the students to campus life.
The participants stressed the need for students to take responsibility for curbing the coronavirus. They suggested a hybrid mix of online and classroom instruction. Robert Jones, the chancellor of the UIUC, said, "We believe that the residential experience is an absolutely critical component of the educational mission of land-grant universities like Illinois." Jones assured that they would provide as much in-person instruction as possible.
The health and safety measures will be taken on campus. The universities will operate with some space restrictions in place. The UIUC will implement saliva-based testing that will process 10000 tests per day. The targeted testing will be aided by a phone app, according to Jones. Samuel Stanley, the president of the MSU, said that there was a need for personal responsibility to take care of others. He said, "We have to make sure that every member of our campus community buys into this."
Jones said that South Korea and Singapore contained the pandemic, although, they had concentrated population. The safety of students and faculty members on campus is dependent on their ability to take care of each other. Rebecca Blank, the chancellor of the University of Wisconsin in Madison, said, "Our advice for the hallways is keep moving, keep distance, and wear a mask."