Fire Strikes Twice in Attic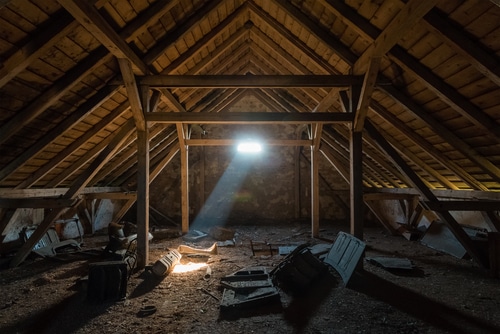 Around 12:13 p.m., on Tuesday 7, 2020, Police and Firefighter/paramedics from Des Plaines responded to a report of a house fire at 701 Albany Lane. Firefighters had extinguished a fire at the same house after they responded to a 9-1-1 call reporting a fire at 12:42 p.m. on June 16, 2020. However, the first fire was reported at an address of 699 Albany Lane, the real address was 701 Albany Lane.
On Tuesday, July 7, 2020, flames were coming out of the attic at the side of the house similar to the fire in June. A working fire at a rear corner of the house was confirmed by fire command on arrival today.  Engine 61's crew worked fire attack interior on the second floor. Engine 63's crew worked a fire attack line outside at a rear corner of the house.
Tower 61's crew was also working on the interior as well. The Rapid Intervention Team was the Mount Prospect Tower 13's crew. In both fires, no roof operations were carried out. By 12:25 p.m., the secondary searches were underway. No initial injuries were reported. Around 12:25 p.m., Firefighters reported a knock on the fire from the exterior and the interior.
Arlington Heights, North Maine, and Elk Grove Township Firefighters assisted Des Plaines firefighters at the scene. While the house fire was being extinguished, Firefighters from Arlington Heights and Rosemont and possibly other communities were also standing by in Des Plaines fire stations. By 12:29 p.m., Des Plaines fire command began releasing firefighters from assisting communities.
On June 16, 2020, at 12:42 p.m. Des Plaines Fire Department responded to the same house for a working fire. That fire also involved the attic. The previous fire appeared to be accidental. The second fire may also have been accidental; however, an electrical discharge could have ignited the attic for a second time.