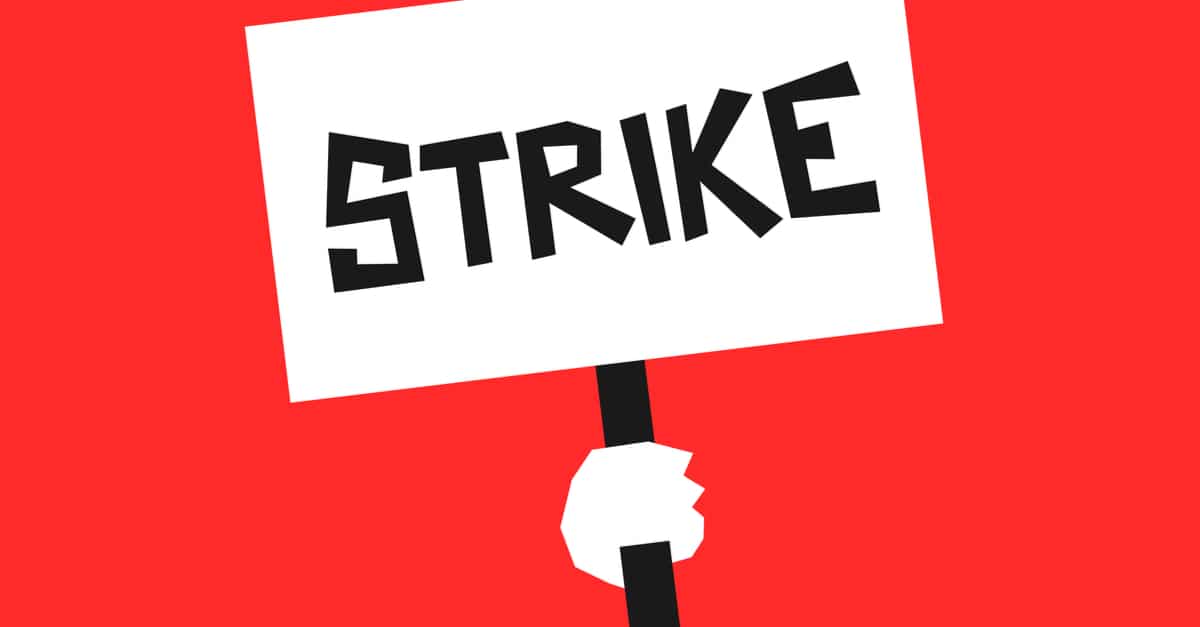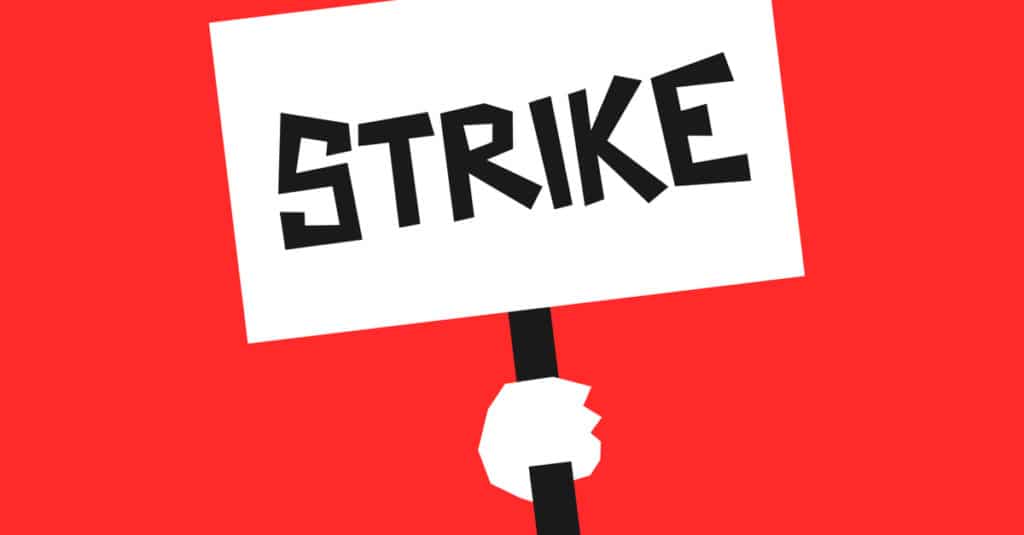 Hollywood writers are on strike, and — from late-night shows to beloved sitcoms and major movies — the effort could have a significant impact on what millions of viewers are watching on TV and in the theaters.
The Writers Guild of America (WGA), a union representing 11,500 professionals, announced it voted to strike beginning Tuesday. The move came after nearly two months of contract negotiations with media companies and streaming services, including Netflix, Apple, Amazon, Paramount and Disney, according to the WGA.
The union said the surge of streaming content has created a "gig economy," making it hard for its writers to make a living.
"The extent to which everything is moving over to streaming and with cord cutting, this is not just for the life of the next three years of this next contract, but almost generations-worth of labor in Hollywood is going to be affected by what happens with this deal," said Christine Becker, an associate professor in University of Notre Dame's Department of Film, Television and Theatre.
The first impacts
Late-night TV shows — with typically short turnaround times — are expected to most immediately feel the effects of the Hollywood writers' strike, with several, if not all, of the network programs likely to go dark.
NBC's "The Tonight Show Starring Jimmy Fallon" and "Late Night with Seth Meyers," along with CBS' "The Late Show," Comedy Central's "The Daily Show," and "Jimmy Kimmel Live!" on ABC will air repeats beginning Tuesday until further notice.
NBC's "Saturday Night Live" — poised to be guest hosted by Pete Davidson this week — could also be forced to shutter during the strike.
Representatives for "Saturday Night Live" and ABC's "Jimmy Kimmel Live!" didn't immediately return ITK's request for comment.
Host Stephen Colbert addressed the potential strike on "The Late Show" Monday night just hours before it was announced.
Showing photos of his writing team, the CBS host said, "They're so important to our show. They write the monologue, the 'Meanwhile,' the cold open — and without these people, this show would be called 'The Late Show with a guy Rambling About the 'Lord of the Rings' and Boats for an Hour.'"
"The writers' demands are not unreasonable," Colbert said.
Soap operas, which are traditionally written about six weeks in advance of air, would also take a hit if the strike isn't resolved quickly.
Looking ahead
It might take a few months for viewers to notice any changes on some of their favorite sitcoms and dramas.
This strike, Becker said, is "happening more conveniently near the tail end of the network season. I'm assuming most of the networks would've banked the scripts that they need."
But fall season premieres for TV shows could face major holdups in the coming months.
"Writers rooms usually start to come together in May, and writing in earnest starts in June. And so that's not going to happen, so basically fall is inevitably going to be delayed if this lasts more than a month," Becker said.
"Even if it gets resolved in September, you can't just immediately launch the fall season."
While summer movies are already wrapped and ready to hit theaters, the strike puts future films and ones in production in limbo. While films currently in production can continue, writers won't be able to assist with the projects, including polishes and rewrites.
During the last Hollywood writers' strike 15 years ago, Becker said, "The word is there were a lot of bad films that came out because they didn't have the writers available to polish scripts."
"Famously, the [2008 James Bond] film 'Quantum of Solace' supposedly started with a barebone script, and star Daniel Craig had to help finish scripting it. And that's thought to be one of the worst of the Bond films," Becker recalled.
What happened in 2007
It's not the first time that the WGA has voted to strike. In November 2007, the union voted for a work stoppage over compensation for TV shows and films that were distributed via DVDs and the internet.
In 2008, two months into the strike and following a hiatus, then-host Conan O'Brien returned to NBC's "Late Night."
Saying he supported the WGA's cause, O'Brien told his audience, "We have no writers, and we have a one-hour show to do every night."
He then famously attempted to entertain viewers — and potentially kill time — by riffing about the beard he was growing and testing how long he could spin his wedding ring on his desk.
"Good people right now are out of work," O'Brien lamented, "and possibly worse, with all the late-night shows off the air, Americans have been forced to read books and occasionally even speak to one another."
O'Brien reportedly paid his 75 non-writing production staffers out of his own pocket during the strike.
The strike ended in February 2008.
Potential reality TV boon
A potential beneficiary of the writers' strike could prove to be the already heavily saturated reality TV genre.
International versions of TV shows, news and sports programming could also help fill the on-air void.
Last week, Netflix announced it would invest $2.5 billion over the next four years in South Korean content, which is poised to include both unscripted shows, movies and series.
How long could it last?
Citing speculation from analysts, Becker said the strike could last "at least through the summer."
"The studios don't necessarily have an immediate need to resolve it," said the author of the book "It's the Pictures That Got Small."
"We'll see what the economic impact is both for writers who will be out of work for a long time — and that's gonna hurt," Becker said, "and then for the studios as they start to realize diminishing viewership in key places like late-night and advertising declines."
Source: thehill.com