Aon Center observation deck's construction to start Q3 of 2020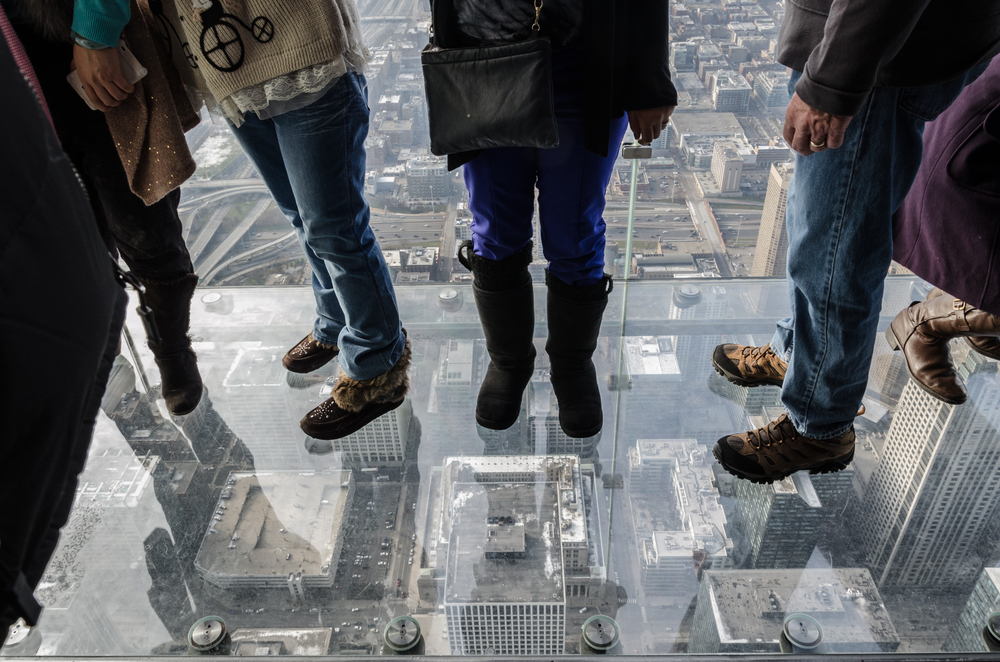 Methanon / Shutterstock.com
The Chicago Tribune has released a report related to the construction of the observation deck of the Aon Center. The Aon Tower Observational project is going to be started in the third quarter of 2020, according to the Chicago Tribune. 601W Co. has planned to start the project in the Q3 of 2020. An exterior elevator of 1185-foot and a new observation deck for Aon Center was approved by the city officials more than one year ago.
According to the Chicago Tribune's report, the work is expected to start in the third quarter of 2020 and it will take two years to complete the project. 601W Co. is the owner and developer of the project. The report revealed that 601W was teaming up with Legends to operate and jointly own the project. The construction funding is currently being secured by the company.
Two of the three vertical columns on the top two floors of the tower will be removed. A restaurant, bar, and a Sky Summit thrill ride will be included in the space. According to the project plan, the thrill ride will dangle the visitors over the edge over the roof of the tower in a glass-bottomed gondola. There are two observational decks for the public in Chicago including Skydeck at Willis Tower and 360 Chicago at the Former Hancock Center.
The construction of the ground-level entrance pavilion is expected to start soon as well, according to the Chicago Tribune. The Tribune said that the construction of a 46-story apartment tower was also expected to be started soon at 222 N. Stetson Avenue. The site is long-vacant for the construction of the apartment tower.
More than a year has already passed since the approval of the construction of the Aon Center observational deck. The wait is over now as the construction is expected to start in the third quarter of this year. It will be the third observational deck in Chicago, according to the Chicago Tribune.