U-4 Board of Education to honor engine teardown team of South Elgin High School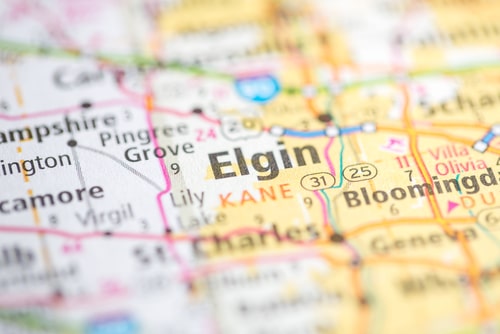 Hot Rodders of Tomorrow, the engine teardown team of the South Elgin High School, finished tenth at a national level competition. The U-4 Board of Education will honor the team for its achievement. Jegs Performance Auto Parts sponsored the team in the competition. Steve Schertz, the automotive teacher at the South Elgin High School, led the team.
LeeAnne Driscoll, a South Elgin 2016 alum, was the coach of the team. Senior Andrew Clark, senior Casey Gebala, senior Dan Godinez, senior Jared Pena, junior Hayden Shaw, and junior Omar Quiroz were the members of the team. Schertz said that there were about 300 teams when the competition was started in May 2019.
The South Elgin High School team achieved an average engine teardown time of 26 minutes in November at the SEMA trade event in Las Vegas. This achievement advanced the team to compete on the national level. The team moved forward to perform at the Performance Racing Industry trade show in Indianapolis in December. Schertz said, "It was due to the team's sacrifices that they earned this position."
The team members gave up their time to work, time to hang out, and time with friends. A lot of practicing is required for the engine teardown exercise and teamwork is required to achieve this. Schertz said, "There is lots of communication, lots of trusting each other." Casey Gebala said that she was looking for a career in the automotive industry. She added that she loved the challenge.
Gebala said that she wanted to appreciate the companionship and support she had found during the season. She said, "We all pushed each other to do better than what we expected." The students will be awarded the Accent on Achievement certificates at 7:00 pm on Monday. The certificates will be given to them in room number 140 of the Educational Services Center. The meetings of the Board of Education of U-46 are streamed live on YouTube. The public is always allowed to attend these meetings.