Bragging rights for grab as conference leaders clash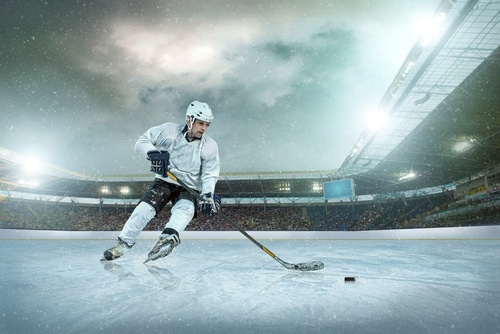 The Chicago Steel will travel to Waterloo to take on the Black Hawks in battle of two first clubs. The Steel (34-7-1-0, 69 pts) will take on the Hawks at Young Arena on Feb.22.  After that clash of the titans, the Steel will head to Madison, Wis., to take on the Capitals who have a record of 8-30-3-1, 20 pts.
The Steel-Capitals puck drop will be at 3:05 pm at Bob Suter's Capitol Ice Arena. The Steel will take on the Youngstown Phantoms on Wednesday, Feb.26 at 9:30 am which will be the only morning start time on the Steel schedule this season. The Phantoms have a record of 18-19-5-1 with 42 points. The Steel are enjoying a six-game winning streak following a second consecutive three-victory weekend.
The Steel have enjoyed an amazing weekend as they defeated the Des Moines Buccaneers by a 4-2 margin on Friday. They also swept the USA Hockey National Team Development Program U17s with a 6-4 win Saturday night and a 10-3 victory Sunday afternoon. The USHL Forward of the Week was given to Forward Mathieu De St. Phalle on Tuesday.
The forward registered a seven-point weekend (4G, 3A) including a career-best, four-point outing with two goals and two helpers in Sunday's win over Team USA. De St. Phalle is having an amazing season as he is at the top of the USHL scoring with 51 points (25G, 26A) through 42 games played this season. The Steel have already beaten Black Hawks by a 5-3 score on Nov. 2 in the first of two regular-season meetings the clubs.
Steel Forward Sam Colangelo and netminder Victor Ostman had an amazing performance on that night as Colangelo registered a three-point game with two markers and an assist while Ostman turned away 28 shots. Waterloo netminder Logan Stein is having an amazing season as he ranks third among USHL goaltenders with a .915 save percentage.