10 people charged in federal court for conducting illegal sports betting business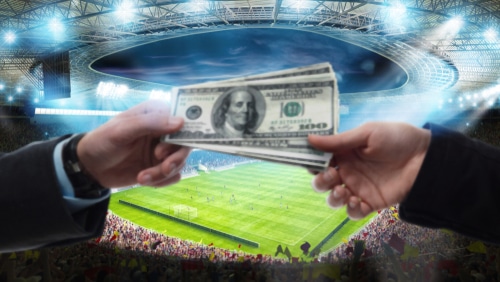 Ten people have been charged in the federal court in Chicago with conspiracy to conduct an illegal multi-million dollar sports betting business in the Chicago area. A nine-count indictment returned against them on Wednesday in US District Court in Chicago. Vincent Delgiudice directed the illegal operation of accepting wagers from more than 1000 gamblers on the outcomes of some sports, according to the indictment.
The indictment stated that Delgiudice recruited gamblers to place wagers on a sportsbook platform unclemicksports, and paid a service fee to the website. He allegedly communicated with the representatives of the website by using an anonymous application. The purpose of using that end-to-end encrypted messaging app was to keep his communication with the website secret, according to the court documents.
The court documents stated that Delgiudice recruited several individuals to operate his gambling business. These individuals were hired by him to collect payments from new gamblers and payout cash to them on the base of the outcomes of the wagers. The indictment stated that Dilgiudice paid commission to the hired individuals.
The law enforcement officials conducted a search operation at the residency of Dilgiudice. They found at least $1.06 million in cash, silver bars and jewelry valued at $347895, and gold coins valued at $92623 at his residency. The other charged individuals in addition to Dilgiudice include Matthew Knight, Justin Hines, Keith D. Benson, Todd Blanken, Nicholas Stella, Matthew Namoff, Casey Urlacher, Vasilios Prassas, and Eugene Delgiudice.
John R. Lausch, Jr., the US attorney for the Northern District of Illinois, Emmerson Buie, Jr., the special agent-in-charge of the FBI's Chicago office, and Kathy A. Enstrom, the special agent-in-charge of the IRS Criminal Investigation's Chicago Division announced the indictment in federal court. Ankur Srivastava, Terry Kinney and Abigail Peluso, the assistant US attorneys, are representing the government in the case.