Centers for Medicare and Medicaid Services award $16 million to Lurie Children's Hospital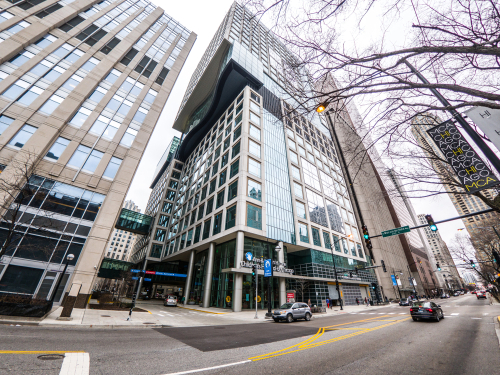 Big Joe / Shutterstock.com
Ann & Hobert H. Lurie Children's Hospital of Chicago has received an award of $16 million from the federal Centers of Medicare and Medicaid Services. The money will be spent on developing Integrated Care for Kids. The Lurie Children's Hospital has become the eighth recipient in the US to receive up to $16 million award.
The Integrated Care for Kids will be a new model of care for kids. It will improve health outcomes and reduce the cost of care. The children covered by Medicaid and the Children's Health Insurance Program (CHIP) will take benefits from this model. According to the officials, the Lurie Children's Hospital will create an integrated network in collaboration with the Illinois Department of Healthcare and Family Services (HFS). The network will serve more than 43000 children living in the Belmont Cragin and Austin neighborhoods.
Tom Shanley, the president and the CEO of Lurie Children's Hospital, said, "This is an exciting opportunity to have a very positive impact on the health of children living in under-resourced neighborhoods of Chicago". He added that this integrated network would improve the health of children.
The Lurie Children's Hospital's study proved that the social factors including poverty, education, family employment, and etc. had impacts on the health of youth in Chicago. Matthew Davis, the project medical director, said, "Addressing the social factors that affect health is one of our top priorities." He added that the $16 million award would help them to achieve their healthcare targets.
Chris Haen, the project director, said, "This integrated network will create enhanced communication and coordination." He added that there was a need to care for the entire family for children to be healthy. This network will lower the healthcare costs via an enhanced collaboration, according to the officials of the Lurie Children's.