Charges for trying to steal cash from ATM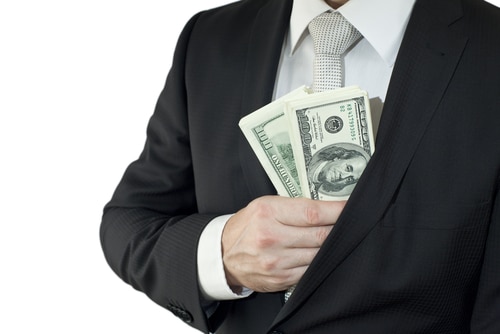 Two individuals have been charged with trying to steal cash from a Chicago ATM. Federal court has charged a man and a woman for attempting to steal money from an automated-teller machine on the South Side of Chicago last week.
The two charged are Paris Mickle and Tahkisha Hodge. According to a criminal complaint filed in U.S. District Court in Chicago, in the early morning hours of June 2, 2020, Mickle and Hodge along with with other unidentified individuals, forcibly removed the ATM from its enclosure in the drive-through area of a PNC Bank branch in the 8700 block of South Cottage Grove Avenue in Chicago's Chatham neighborhood.
The complaint states that the pair unsuccessfully attempted to break into the machine with Mickle using a blowtorch and Hodge at one point driving a vehicle with a rear chain connected to the ATM. Chicago Police officers arrived at the scene of the crime. They arrested Mickle and Hodge after brief chases. 29-year old Mickle and 35-year old Hodge are charged with one count of conspiracy to commit bank theft.
Hodge will make an initial federal court appearance on June before U.S. Magistrate Judge M. David Weisman, while an initial federal court appearance for Mickle has not yet been scheduled. John R. Lausch, Jr., United States Attorney for the Northern District of Illinois; Emmerson Buie, Jr., Special Agent-in-Charge of the Chicago office of the FBI; and David Brown, Superintendent of the Chicago Police Department announced the complaint and arrests.
Cook County State's Attorney's Office provided valuable assistance in bringing these charges. Assistant U.S. Attorney Prashant Kolluri represented the government. A maximum sentence of five years in federal prison is carried by the conspiracy charges.