Chicago Cityscape reports new construction permit for modular single-family home project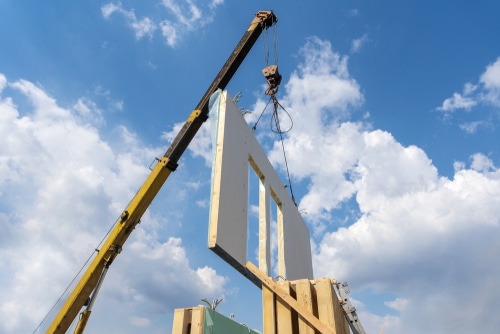 According to the report of Chicago Cityscape, a new construction permit has been issued for building 'modular' and 'prefabricated single-family home in Back of the Yards. The permit issued in March is from Kinexx Modular Construction. This company is founded by Josh Braun and Paul Tebben, a renowned architect.
According to the details of the project, the targeted sale price of the 'starter home' is in low 200s. The home will include three bedrooms and two stories at an area of 1450 sq. ft. The target price of the home does not include the cost of the land, the sources said. The land is owned by The Resurrection Project, an affordable housing developer and manager based in Pilsen.
There is an inaccessible crawl space below the house as it is raised two feet above grade. The main reason behind it is to create a small front stoop. The intention of keeping crawl space is also for keeping some mechanicals above ground. Braun, the owner of Kinexx Modular Construction, said, "We are trying to make a product that most working people can attain."
The way of attaining your own product has changed but the will of people to call something their own has never changed, Braun added. The Chicago Department of Buildings is providing valuable assistance to Braun and his team for the successful accomplishment of the targets. Braun said, "The building inspection process is different for prefabricated homes."
Braun also told Chicago Cityscape that the COVID-19 pandemic created outstanding hurdles in the way of project. Tebben said that the construction was started in March on this project. He ensured that they were taking extra precautionary measures during the pandemic. Braun said about the construction process during pandemic, "We aim for easing development throughout the entire process. We are soup to nuts." He expected an inspection when the structure would reach 80%.