Chicago Cubs acquire Derek Holland from San Francisco Giants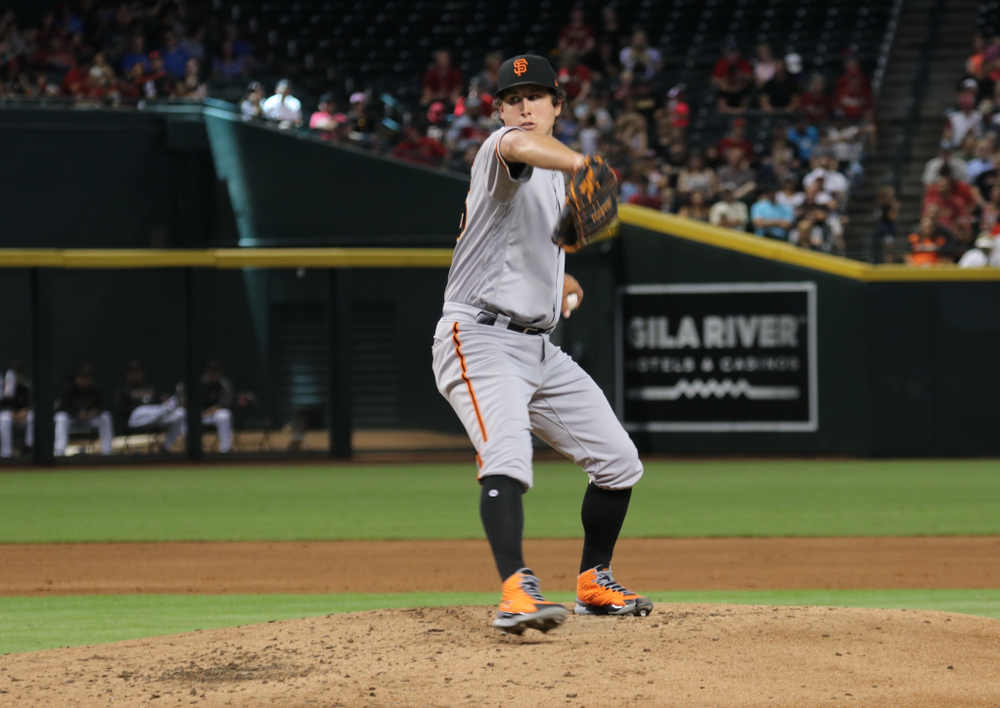 Keeton Gale / Shutterstock.com
Chicago Cubs have acquired left-handed pitcher, Derek Holland, from the San Francisco Giants for cash consideration. Cubs have also given the assignment of making room on the roster to Tim Collins. Holland will not play in the game on Friday against the Milwaukee Brewers as he will arrive on Saturday.
The reports told that Holland is expected to arrive on Saturday. Cubs will have to make a roster move upon his arrival. Ian Happ, an infielder-outfielder, will come up from Class AAA Iowa. Holland, 32-year-old, performed brilliantly for the Giants since the mid of May. He has restricted the left-handed hitter to a batting average of .182. He has also allowed the left-handed hitters to score 1-extra base.
In his last 89 plate appearances, he has allowed only one double to the lefties. Holland also has a superb record in this year as he allowed the second-lowest slugging to the lefty hitters this year. The lefties have the seventh-lowest batting average against Holland. In his last 89 appearances, he restricted the lefties to the on-base percentage of .276.
Cubs will surely use him as an asset in the upcoming games. He has also restricted the lefties to a slugging mark of .195 in his last 89 games. He has also allowed the third-lowest OPS against the lefties among all National League pitchers. There is no doubt in his skills and caliber. Cubs will surely utilize him properly in the games ahead.
Holland played for the Texas Rangers back in 2009. He also played, as a pitcher, for the White Sox in 2017. He has the ERA of 4.51 in his 275 games. He also has the WHIP of 1.37 in the same number of games. He is also 78-77 in 275 games. Holland will arrive on Saturday and he is expected to miss the Friday's game of Cubs against Brewers at Miller Park. He was acquired by the Cubs for cash consideration on Friday. Cubs will make a roster move when he will arrive.