Chicago Hotel Staff Strikes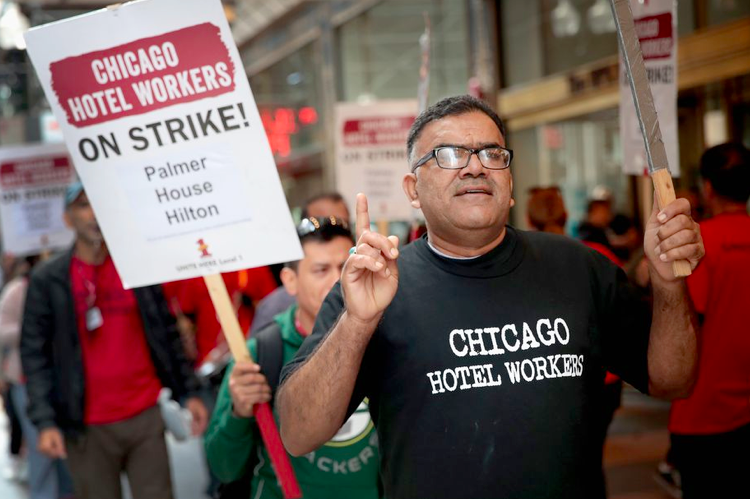 Employees of 26 Chicago hotels require a whole year round healthcare insurance.
Chicago hotel strike started on Friday. Hotel workers of all the city are involved in it, they united to claim their rights. They complain that during the high season they have normal working conditions but during the low season they lose a lot of benefits including healthcare insurance.
"Those who work in full-time job should receive year-round treatment", strikers emphasize. They are going to continue the strike as long as it will be necessary to achieve their goals. Social protests had already disrupted the work of some hotels that were forced to close restaurants or to provide not perfect rooms for visitors.
The strikers hope that one of the three biggest hotels operated in Chicago will sign an agreement with the union. They are waiting for the response of Hilton Hotels and Resorts, Hyatt Hotels or Marriott International. This will be an example for the other hotels that they can follow.