Chicago Steel: The 2019-2020 Anderson Cup Champions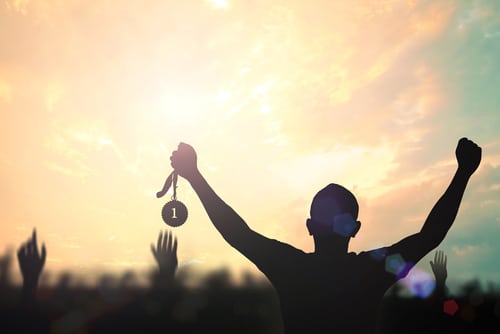 The Chicago Steel has been announced the 2019-20 Anderson Cup Champions, by the United States Hockey League, after having a historic regular season with a record of 41-7-1-0. In the team's 20-season history this is the first time that the Steel has won the Anderson Cup, awarded to the regular-season champion.
The Steel had an amazing season with franchise-record 41 wins and 83 points during the regular season. They held league record win percentage of .847 with 4.94 goals per game, before the league-wide cancellation of the remainder of the regular season and playoffs. "We are proud to accept the Anderson Cup for the first time in team history," said Steel President Dan Lehv.
Lehv added, "This title represents the hard work of our players and staff and the outstanding support we receive from our fans and billet families.  At a time where we can all use some good news, this is worth celebrating." The Anderson Cup was named after Harold Anderson as he was influential in the formation of the Midwest Junior Hockey League, the predecessor to the USHL, and has been awarded every season since 1973.
When the USHL canceled the season, the Steel were the only team that had clinched a Clark Cup Playoffs berth. The Steel became the first club in league history to record multiple double-digit win streaks in a single season as they registered a franchise-record 13-game win streak twice this season. The longest losing streak for the Steel was just two games that occurred only once during the 49-game season.
If the season wasn't canceled, the Steel had amazing opportunities to break several USHL all-time team records. They needed just seven wins and 16 points in their last 13 games to set USHL records for wins and points and were 54 goals shy of the most goals scored in league history. The Steel had a .913 away winning record and no team had ever finished with a win percentage over .900 on the road.